The New Way of Cheer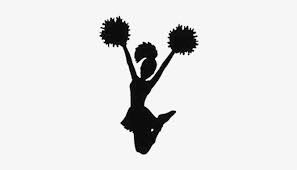 This year, sports teams are having to make numerous changes to their season because of the pandemic taking place. As cheerleading is a hands-on sport, the team has had to adapt to the modifications put in place.
   "Competitive cheer was considered a 'high-risk sport.' Because of this, we were unable to attend camp at Carl Sandburg High School where we would have worked with top cheer instructors from across the country," Head Coach Joan Loden said.
   Over the summer, when the team would have normally been together almost every day practicing, they had to stay home and condition over a Zoom call. Because of state rules, the cheer team had less practices and less time to master skills.
   "I think it was a lot harder to start the season because we all hadn't tumbled in months and we didn't have as much [time] to get ready for our season," Eniola Oladeinde (9) said.
   One adjustment the team had to make was wearing masks during practice and trying their best to stay socially distanced. This makes practices more difficult to get through and harder to focus on the skills at hand.
   "The hardships that cheer or sports in general have faced because of our current situation is having to be more spread out, which can lead to a lack of communication. It's important to speak with your teammates to understand what you are going to work on. Normally, the cheer season starts with tryouts in April, but this year they happened in July because of COVID," Alexa Remley (10) said.
   Along with the stress of the season being pushed back, there is the overpowering question of whether or not the entire season might be canceled.
   "I'm a little bit worried about our season being canceled because it has happened to several schools this year already," Oladeinde said.
   No matter the circumstances or rules put in place, the girls cheerleading team keeps their heads held high and stays motivated to be able to push through this situation.
   "We take it day by day and roll with what is in front of us. I'm happy when we make it to the next event," Loden said.