9/1/2020: Varsity Volleyball vs. Crown Point
 On Tuesday, Sept. 1, the Varsity volleyball team played against Crown Point. Unfortunately, the team took a tough loss with a final score of 0-3. Regardless, the team continues to have a positive outlook on the season ahead.
   "Unfortunately, we did not get the outcome we had hoped for, but we are hoping that at practice we change a few things and fix everything. I feel that this year a lot of the players are on the same page and we have the same competitiveness and want to win so badly. We just need to put everything together and do it," Katherine Mahoney (12) said.
   Many of the girls on the team are seniors and are looking to make the most of their senior year. Unfortunately, many elements of their season have been affected due to COVID-19.
   "I always try to social distance, wear a mask and constantly put on hand sanitizer so we can keep all of the players and students healthy and so we can have a season. It is kind of crazy what has happened but I think we have adapted well to it and are doing a good job following all the rules," Mahoney said.
   The team continues to look at the positives of the season while working hard. Many of the girls are just happy that they get to have a season this year.
   "I am extremely happy that we are able to play this season. I am really happy that our state and school is doing their best to allow us to have a season. Although we may not get a normal senior season we are definitely trying to make the best of it," Mahoney said. 
About the Contributor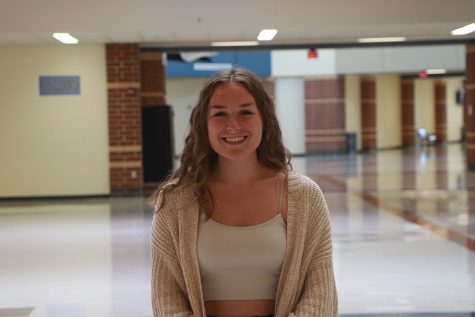 Elizabeth Sulek, Design Editor
Hey! My name is Elizabeth and I am one of the design editors this year. This is my second year in publications, and I'm really excited to be a designer...