Spellbowl Callout Meeting
Contrary to popular belief, Spellbowl is not just like a spelling-bee. Spellbowl is a competitive, one-on-one academic event. Meetings are held on Tuesdays after school for 45 minutes. Anyone is able to join if they'd like. This year the competitions will be held virtually, which makes cheating a big concern to the team. Wearing a mask is another concern for the team this year. Masks can make it difficult to hear the word being given and how it is being pronounced, but the team will make it through it. 
 "I enjoy Spellbowl. Everybody likes it, I like it too," Mr. Darrel Wierzal, English, said. Mr. Wierzal is the sponsor for Spellbowl. He has students practice by going up to the board and giving them five words at a time. When they are done spelling the words, they check the answers together. 
"I really like Spellbowl. It's really chill and it's fun to do because you kind of see how words can be very different even though they sound the same," Daniela Araujo (11) said. 
Some of the team members joined because they had Mr. Wierzal before as a teacher. Mr Wierzal chose to sponsor the Spellbowl team because he finds it to be fun and enjoyable. He has been teaching for 28 years and sponsoring Spellbowl for four. 
About the Contributor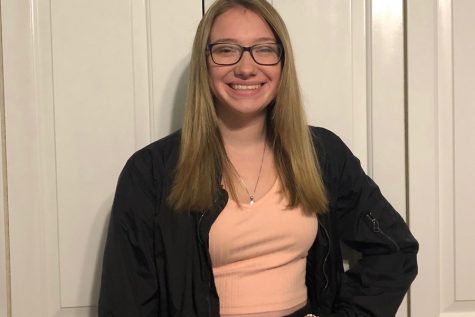 Trista Thompson, Print Staff
 Hi! I'm Trista Thompson! I am a sophomore and this is my first year in pub. I am so excited to meet and work with new people!