Diving Right Into It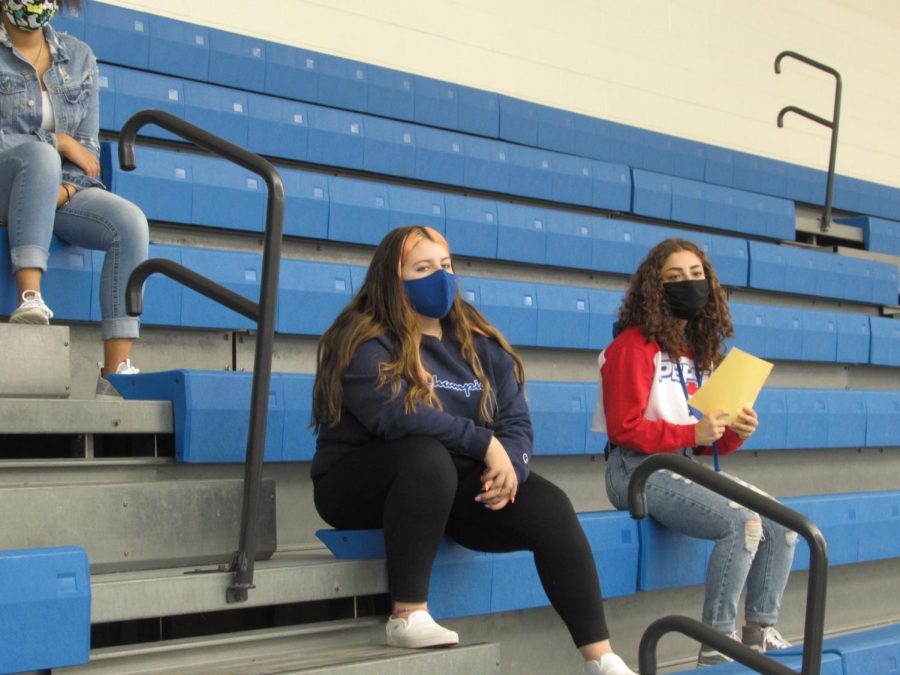 On Wednesday, Sept. 9, the girls swim and dive teams had their annual call-out meeting on the pool balcony. They talked about how they would prepare for the upcoming season as well as what to expect from the year during this uncertain time.
   "This year being my senior year, I'm looking forward to senior night and I'm looking forward to seeing all the freshman girls coming up and seeing them improve. I'm excited to be a leader on this team and [help] out," Hanna Spoolstra (12) said.
   Coach Todd Smolinski led the meeting by explaining preseason conditioning routines like weightlifting that will start later this month. Also, there will be time trials to see where each swimmer and diver are at before the season starts.
   "[High school swimming] is a lot more competitive and I like racing, so I decided to join the high school team. I know we have doubles usually. [That means we have] morning and afternoon practice. I don't really know how that's going to work out with the restrictions, so that will be tough, but I think we will make it through," Ainsley Rothgeb (12) said.
   Due to the unprecedented COVID-19 pandemic, there are certain restrictions that have been put into place in order to prevent the spread of the coronavirus. While in the weight room and during dry time, team members must be as socially-distanced as possible. As of right now, practices and meets will occur as usual, but if the number of positive cases of COVID-19 continues to rise, USA Swimming has reported that schools may make the decision that it has to come down to virtual meets.
   "[The season] will be a lot different [because we won't] be cheering our teammates on from right beside the pool. That will be a little difficult, but I hope we will be able to make it through it and have a safe season," Spoolstra said.
   The official season will start in late October after all conditioning and training has been completed. Even though there are restrictions, some team members are looking forward to closing out their time on the team.
   "It's my senior year, so I'm just ready to kind of close that chapter and be with the girls I've known all the way and just get it done. I've never placed in the top 8, which is patch-worthy, and I would really like that. I just want to have a good time and improve," Rothgeb said.
About the Contributor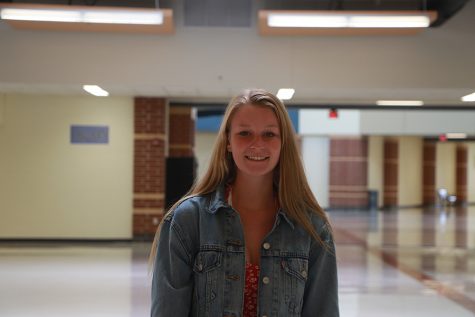 Shelby Noonan, Print staff
Hey, I'm Shelby.  I am a sophomore. I am excited to cover events and meet new people throughout the year at pub. I am a diver here at LC.