Opinion story: Fall sports should've been cancelled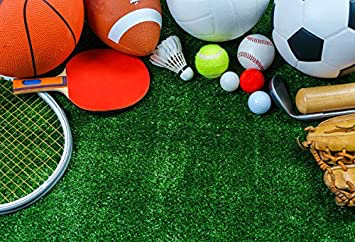 Athletes raged on twitter with the hashtag #IWantASeason and #WeWantASeason, seeming to forget the risks and consequences it may have on our school-wide health. Coming back to 3000 students isn't the only risk, but the additional risk of interacting with other schools' athletes while transferring bodily fluids without the use of a mask seemed flippant. 
Contact sports are just that, making contact with another player/players while playing a sport. This includes tackling, rubbing against each other and being very close together without a mask. This sounds like living hell based on the reality of our past few months. When coming in contact with other players, there is no way to contact trace. meaning if a football player on another school's team has COVID-19, we don't know specifically what players came in contact with him. 
Spring sports were canceled without question or debate because at the time, COVID-19 was a very serious thing. With even more cases than in March, there is now a debate of whether or not fall athletes should be given the luxury of having sports despite the health risk. Although some sports came back to their normal phases in terms of practices, the Friday night games seemed to jump right in. Concerned students also insist that sports like Cross Country, Golf or Tennis should have been allowed because of the lack of direct contact with others. On the contrary, if we allowed some sports then that also raises the question of why not all and then there will be unfairness in all. The school ultimately came to the best decision for our school and, although there were some risks, no decision would be the "right" decision and there would be debates and backlash no matter what.
Athletes argue that there would have been negative consequences to cancelling the season. Missing scholarship and scouting opportunities, no way to release that pent up energy during quarantine and a way for the school to come together again after so many months apart. After all, the virus isn't that serious anyway. Passionate athletes struggled to find closure of what to do with their time, and how to cope with no athletics but seemed to forget about the risks and dangers there weren't all that simple. 
As a school, we selfishly wanted sports for the thrill of Friday night football games and as a sense of normality in this drastically different world. We were presented with the uncertainty of whether or not sports would be safe for the school and we thought having seasons for these sports would be the best. Although some may argue that the decision would negatively affect the school, during this time it is extremely hard to come to an "all-pleasing" agreement. This pandemic is a new thing for everyone and whatever difficult decisions have to be made are made with the best intentions to include everyone, do what's safest for the community, and please both parents and students. As students and athletes we can only take the necessary precautions needed and ultimately make the best decisions for ourselves and our family.