Game, set, match
On Tuesday, Sept. 15, the JV boys tennis team competed against Crown Point at Crown Point. The boys teams lost their matches 2-3 overall, including both singles and doubles players.
   "We've had a lot of tough competition and Crown Point was really good today. [At] today's match we could've definitely done a bit better on my part, but that's about it. [We need to] just get better and [work on] setting up better volleys," Isaiah Boles (9) said.
   This year, a lot of players are new to the game and the high school team dynamic, as many seniors graduated last year. The team is working to adjust to the different playing environment, including the newer players.
   "I have only been playing tennis for about 9 months. Some of my goals for this season are probably to work on my serves and hitting the ball to get better and improve, since I haven't been playing for that long," Timothy Tkach (9) said.
   The team has been working with coaches Mr. Ralph Holden, Social Studies, and Mr. Nicholas Podrebarac, Science, to improve their tennis skills at practices and matches this year. They have set goals for the overall team along with themselves individually to make the most of this season.
   "The season's going pretty good. My goals for this season included making JV, and I made JV. I did a lot of practicing and played my best game every time. I gave it my all," Boles said.
   Since players are playing during a global pandemic this year, certain regulations and procedures have been put in place to ensure the safety of everyone involved. Players are required to social distance as much as possible and to wear a mask when not playing. Matches and practices are proceeding as usual, with the addition of masks that players are allowed to remove when on the court.
   "For me, [COVID-19 regulations] don't really affect me a whole lot, but during the beginning of practice, we practice with our masks on, which makes it a little hard to breathe," Boles said.
   With very little time left in the season, some team members are reflecting on the way their year is going. The boys' next match will be Sept. 17 at home.
   "I think this match went pretty well, even though I lost. [The match] was hard-fought. I think this season's been going pretty well for me," Tkach said.
About the Contributor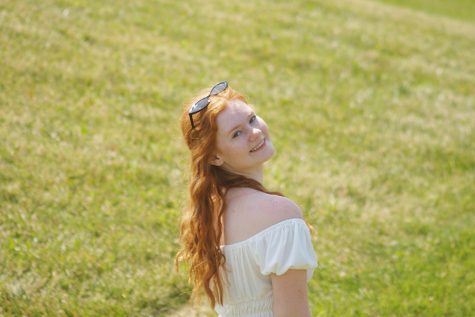 Taylor Anderson, Team Leader
Hi, I'm Taylor Anderson! I am a team leader this year and this is my third and final year in pub. I am so excited to get to know my team and help them...