Junior Class Jumps into the School Year
  Juniors attended a callout meeting to join the Junior Class Cabinet club on Sept. 23. Dozens of students were present and all were ready to jump into the club and its activities. The meeting laid out a basis of the club and even previewed some plans for the future. 
   "This year for class cabinet the club is running whatever volunteer events we can still do.  The number of activities available to us is still limited due to COVID. In terms of how the club is run, most everything has been able to stay the same since we have a manageable number of participants," Noelle Quiroga (11) said. 
   On Sept. 27, the juniors started their first project. A group of students met to make and hang up decorations for the upcoming homecoming week. Although there won't be a homecoming dance, the club still decorated the second floor with an underwater theme. 
   Moving forward, limitations have been put into place because of COVID-19. One of the big events the club plans is the prom. Unfortunately, due to the virus, the reality of having the prom is dim. Yet the students are not backing down and are doing their best to come up with a solution. 
   "I am also excited at the possibility of planning prom. We will have to be creative, and I'm excited to have input with my ideas. I have some friends that are seniors and I know they would really appreciate it if we could pull off hosting a prom under the unusual circumstances," Ingrid Owczarzak (11) said. 
   Despite the uncertainty, the group is still making plans for the future. The club focuses on service and fundraising. In the past, they have volunteered for an organization called Phil's Friends and helped with different events around the school, like the food drive. 
     "The club is hoping we will still be able to do volunteer activities, just like we did with Phil's Friends last year. To reiterate, we will still have most plans for the year up in the air as of now due to the COVID concerns," Quiroga said. 
About the Contributor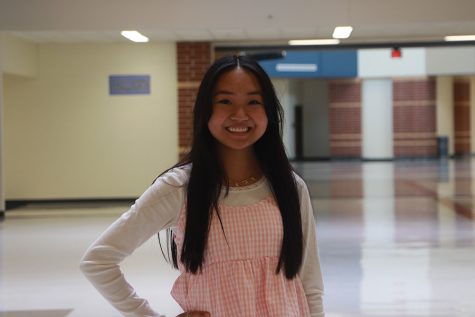 Jona Rivera, Team Leader
Hello everyone! My name is Jona and I am a junior this year. This is my second year of Pub and my first year holding a position: Team Leader! I am beyond...