A Sanctuary for your mind: Nectar Review
Joji recently released his new album Nectar on Sept. 25. It consists of 18 songs and features many artists such as Yves Tumor, BENEE, rei brown, Omar Apollo, Diplo and Lil Yachty. Nectar is Joji's second studio album revolving around a mix of alternative and indie genres. Nectar is available on Spotify, Apple Music and Deezer. A reported 98% of users like this album.
I really enjoyed Joji's new album. Nectar is a perfect album to listen to when you just want to wind down. The songs capture and reflect the vibes of relaxation perfectly. Each song is unique with its own beat and aura.  My favorite song in this album is Gimme Love. Gimme Love is slightly more upbeat than some of the others. 
I liked this album more than I thought I would. Joji isn't an artist I would typically listen to but due to this album, I may start. Out of the 18 songs on this album, there were about 13 that I really enjoyed, which is definitely more than I thought I would.  This is definitely an album that I would listen to again.
If you're looking for a good album to listen to, I definitely recommend Joji's new album Nectar. Whether you're working on homework, hanging out with friends or just laying down, Nectar contains the best songs to bring a good aura to your situation. Overall, I would rate this album a 9 out of 10.
About the Contributor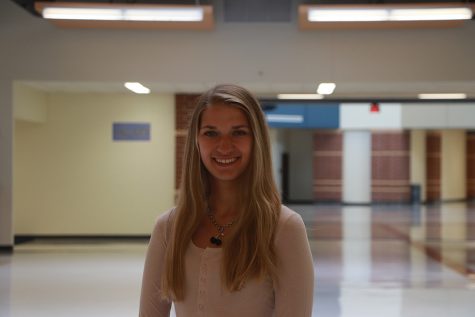 Rachel Narjes, Print Staff
Hi, I'm Rachel and I am a junior.  This year will be my first year in Pub and I'm so excited to get started.  I'm really looking forward to working...