A meeting of updates
On Oct. 5, the school board had its monthly meeting. All members were in attendance with Ms. Sandy Lessentine on Google Meet. There were several agenda items. Most of which were to handle general business such as updates to funds and leave requests. The board received their yearly update on the ELL (English Language Learners) program, which showed the program's improving test scores. Next school year's calendar was approved with notable changes to fall break being on a Friday and Monday instead of Thursday and Friday, as well as the first semester ending before winter break. Included in the items was an update to the board about COVID-19. Dr. Larry Veracco, superintendent, updated the board on how the schools were doing with cases and how they are handling them. 
   "If we start seeing more [positive] cases in any one school, we will continue to consult with [the health department] on the path forward," Dr. Veracco said. 
   Dr. Veracco consulted the board about possibly releasing COVID-19 numbers to the community weekly. They are looking into how it would work as they do not want the numbers to be inaccurate. This idea came about as they would rather not have the numbers be incorrectly spread through social media and the rumor mill. In attendance was a special recognition guest. The board recognized John Gnezda (11) for his medical work with anatomical donors where he learned and taught about the heart. 
   "He has done a great job and it's not everyone that gets selected to do this. It's a privilege to work with anatomical donors," Dr. Tellorico, Illinois Anatomical Gift Association, said. 
   John worked with Dr. Tellorico who described John's accomplishments and explained the incredible opportunity. Mr. Bill Ledyard, director of facilities, recognized a Grimmer teacher, Ms. Kristin Marsh, and her students who spurred up the Grimmer courtyard where she takes her students out for mask breaks. The students stayed after school to put down mulch and paint. This courtyard is used by Grimmer and Watson students and teachers to give students mask breaks.  
   "I will again praise our students and staff for their compliance in wearing masks," Dr. Veracco said.
About the Contributor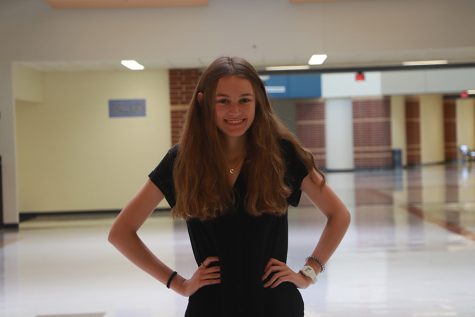 Cori Lollis, Team Leader
Hey! I am Cori Lollis and a team leader this year! This is my Junior year and second year in pub. I am so excited to cover events and create memories with...