Late, but Great: Among Us
Among Us is a fun and interactive multiplayer game that has currently gained a lot of hype over the past few weeks. Almost everyone has become instantly addicted, whether it's played on a mobile device or on a PC. Among Us, developed and published by the American game studio InnerSloth is surprisingly not new. The game was originally released back in 2018 but became popular this year due to people and influencers posting videos of them playing it on popular platforms such as TikTok. 
In this game, you, and up to nine other players, are crewmates trapped on a spaceship, completing various tasks. That, however, is the easy part. Among one of your fellow crew members, there are 1, 2 or 3 imposters trying to kill you. The whole point of the game is to complete all your tasks while trying to work together as a team to figure out who is an imposter,  all while staying alive. The tasks are simple, but the imposters can throw curve balls at you by sabotaging the spacecraft, leaving everyone else to fix it before time runs out. Be careful, this is usually a trap!
Trusting no one and paying attention to detail is key when playing this game. One second you can be completing a task, and the next, you've been killed. Once killed, you turn into a ghost, but that doesn't mean the game is over.  Someone can report your body and a meeting is hosted where everyone chats and says who they think is "sus" and possibly the imposter. It is important to back yourself up in case you are accused.
This game is especially fun because you can play with anyone online or even invite your friends. There are different customizable game settings and maps to make playing more diverse and exciting. One of my favorite aspects of the game is being able to customize your character's color, hat and name. You can also buy cool clothes and pets. 
An Among Us 2 was rumored to come in mid to late 2021. InnerSloth announced having many plans for the upcoming sequel. Unfortunately, it was canceled, but a series of updates improving and adding to the game are supposed to take its place. Updates include more available colors, colorblind support, being able to add friends and more.
This is definitely a game I would recommend, and already have recommended, to many people. It may sound a little creepy at first, but the characters are actually adorable and there isn't anything too intense. Among Us is something you can play for a long time without getting bored or tired right away. It's fun to play with others and put your detective skills to the test. Although it may make you rage quit, you'll definitely come back a little bit later. It's just so addicting! Overall I would give the game 10/10 and enjoy playing it a lot. If you haven't already, you should go play Among Us now, available on PC, iOS and Android!
About the Contributor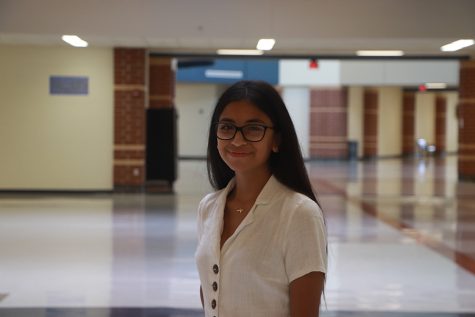 Yadira Jimenez, Print Staff
Hi, I'm Yadi! I'm a sophomore and this is my first year in Pub. I am so happy that I have the opportunity to be a part of this amazing team. I can't...