Virtual Aerobics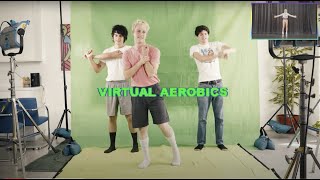 Wallows recently released a new song on Oct. 6, 2020. The song title is "Virtual Aerobics." It is one of the newest songs added to the band's EP that is being released during this month. It officially comes out on Oct. 23, 2020. The name for the new Wallows EP is "remote."
I truly enjoyed the song "Virtual Aerobics" featured on the album. From listening to the song, I think that it is creating a great sound for the EP. I also enjoy the retro vibes that the song has. The slower parts of the song really helped to build up to the chorus, which I loved. The slow piano in the background of the song also adds a cool effect. However, after listening to the song a few times, I feel that the piano got a little repetitive. But, it still added an interesting sound. The music video was pretty simple, but I feel that Wallows still was able to make it visually interesting. The band used a green screen to create interesting backgrounds while they danced. I also loved that when Wallows would sing about something in the song, they would put up a picture in the background showing that. I feel that the band put a lot of time and effort into creating an interesting and different type of song that listeners could enjoy. 
  Therefore, I really loved the song and video. Although it was simple, it was still a fun song that has me excited for the new album. I think that this was a great addition to the EP and I cannot wait to listen to the  album in entirety on Oct. 23, 2020.



About the Contributor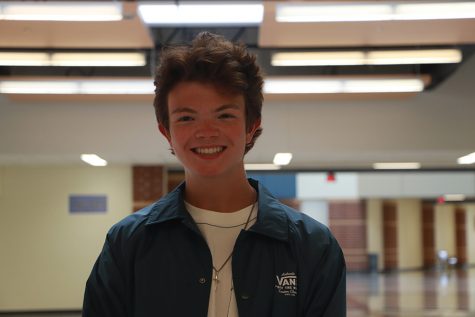 Luke Hamilton, Business Manager
Hey! I'm Luke and I will be a business manager this year! I am so excited to be a part of publications for my third year in a row. I can't wait to...