You're so Golden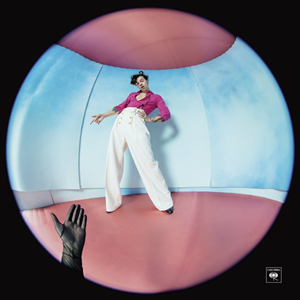 The former boy band member Harry Styles is trying to make one more huge splash in the music industry before moving on to his future projects. Harry is planning on releasing the first track of the album, "Golden," as a single. His first single for the Fine Line album, "Lights Up,"  was released on Oct. 11, 2019.  His other single releases from this album include "Watermelon Sugar," "Adore You," "and Falling." On the album there are 12 songs, and all vary in musicality and emotion. "Golden" is one of the more upbeat and happy songs on the album. 
Harry is known for writing songs that have hidden meanings behind them. "Golden" is no exception to this. I would call "Golden" a summer song, but with the hit "Watermelon Sugar," Harry decided to release "Golden" during the fall. When listening to the song it makes you think of driving down the coast in summer, but if you listen closely it means something more than that. Harry doesn't usually disclose information about his songs and their meanings. He leaves that up to the fans to interpret each song and what it means to them personally. 
The reason Harry's fandom is predicting it is the end of the Fine Line era is because the first music video release, "Lights up," took place at night. The next release, "Adore You," was set in the dusk time. After that Harry released "Watermelon Sugar," which took place during the day. Finally, we are waiting for a dawn music video to show how the songs all flow into each other.
Many fans are upset over Harry releasing this as a single. Mainly because when it hits the radio people will call "Golden" a "new song", which isn't true. The song holds too much meaning to his diehard fans.
Personally, "Golden" is one of my favorite songs off of the album. All around the song has a summer vibe that makes you want to get up and dance. The song also sounds different from the rest of the singles Harry has released in the past. I can't wait for this song to hit the radio.