Back and Better than Ever?: "Better" by Zayn
  English singer and songwriter Zayn Malik, commonly known as ZAYN, recently released his new single "Better"  on September 25. The song, his first major single since the release of his second album "Icarus Falls" in 2017, came just two days after the long-awaited announcement of his daughter's birth. 
   In this R&B track, ZAYN sings about the ups and downs in a relationship that he cares so much about. Through the heartbreak and fights, he stays hopeful and determined to salvage the relationship. Fans speculate this song was written about his longtime girlfriend and mother of his newborn daughter, Gigi Hadid. The couple has had an on-again-off-again history, which can be seen in the lyrics. "Why? Why wait to fight? Give it a try… Why wait to hate? Can we save love?" In the lyrics, ZAYN wrote about the couple's deep history. In the pre-chorus he sings, "'Cause obviously we go back so why would we ruin that?" This lyric shows the hope ZAYN keeps for the relationship because of those roots already established. 
   This song takes a more relaxed, R&B route than his other popular songs, which have a more electric upbeat sound. It is more vulnerable and personal than his recent releases, something his fans love about the new single. His most recent songs have been collabs with other artists, like R3HAB, Shaed, and Sia. ZAYN's music has recently been more spaced out, with only 3 song releases since his sophomore album in 2017. Fans call this single his "music comeback" and it has seen overall positive reviews from teens and adults alike.
   Overall, I really enjoyed listening to this song. It has a nice, chill sound and is a great choice to add to a study playlist or listen to in the car on a fall afternoon. The lyrics flow nicely and are catchy. I hope ZAYN continues to release music in the future because I will definitely give it a listen!
About the Contributor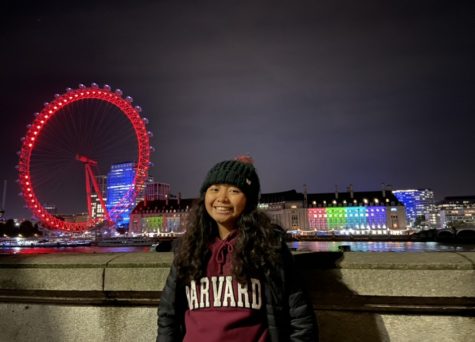 Ines Caballes, Print Staff
Hi, I'm Ines Caballes! This year will be my first in pub, and I couldn't be more thrilled. I can't wait to see how it goes with this amazing team!...