Rolling it back to the 80s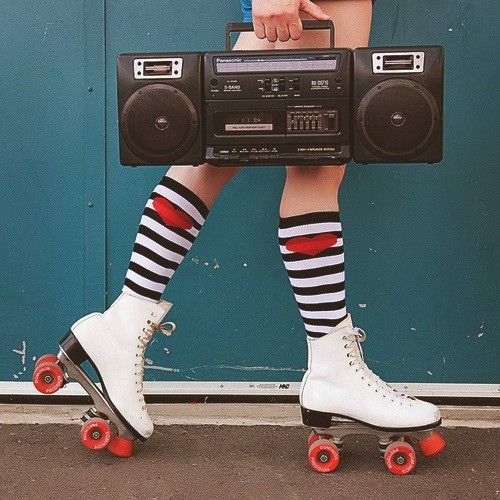 The 80s are making a retro comeback through rollerblading due to COVID-19. Many people were trying to find ways to stay active during quarantine so they pulled out their old skates from the attic and got to rolling. Ticktoker, Gabi Mattos(@miss.spin_gabi), has been documenting her rollerblading progress since May 11, 2020. She has been teaching herself how to skate, do tricks and gives her own tips on how to improve on skating.
    Some students like to use rollerblading as a way to relax themselves. Not only does it give you a good workout it can also help your mental health. Lila Rogers (11) has been rollerblading since she was five years old and started from her cousin playing hockey. 
   "I love it. It's so much fun and it feels so calming. It is very relaxing, I love feeling the breeze across my face. My anxiety level goes down while rollerblading while feeling the air on my face, and it makes me appreciate life a little bit more because it feels so calming, Rogers said." 
    The pandemic has made some businesses close while others have made a lot more money than they were in past years. Rollerblading businesses have boomed during the pandemic, since people are trying to find ways to pass time while being stuck inside. Rollerblading does not only relax you, but it can also give you a great workout. It can help with building up your muscle endurance, improving your heart's strength, balance and makes you feel happy. Doctors recommend blading as a form of exercise that is as beneficial as running or cycling. If you're looking for a way to exercise and still have fun, rollerblading is for you. Have fun and happy skating!