Running from Jason
In Cedar Lake, Indiana there is a scary attraction called Escape Jason. Escape Jason is a haunted forest that is decorated to give you the feeling of being at Camp Crystal Lake from the Friday the 13th movies. The haunted attraction had to add an extra weekend due to high demand. Even though there is a high demand, the price for a ticket is very affordable. Only 9 dollars per person! 
I went to the haunted forest with my friends over the weekend and had a great time. When we first got there I could tell it was going to be a hit because Freddie Kugar was running around scaring people who were waiting in line.  The line went by pretty fast because they were letting groups go in at a time.  Once we were finally in there the whole setting changed and it felt like I was actually on a campground after something tragic happened. The actors were telling us to go back and warning us about Jason. 
At first the trail was very suspenseful because there were no jumpscares, just scary props. It was very cool. They had many human looking props which made us paranoid that every prop was a human. Turns out we were right and this woman sitting next to a tree with an arrow in her stomach screamed at us. The props and actors at the trail were very creative and looked very realistic. At some point during the trail I felt like I was actually going to get hurt by Jason and his chainsaw.
I recommend going to the Escape Jason attraction because it was very fun and wasn't extremely scary. If this would be the first haunted house you go to I highly recommend going because it doesn't last very long and goes by even faster if you're running. I also recommend going with a big group so you have more people to hide behind and someone to go first in line. Also everyone who works there was very nice and was dressed up in costumes.  
About the Contributor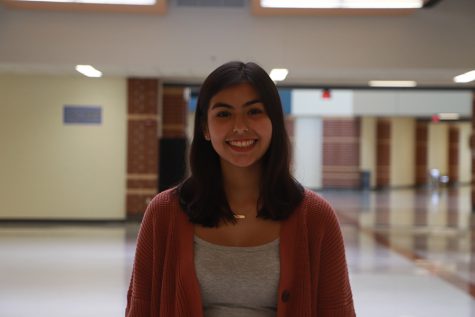 Victoria Torres, Print Staff
Hello, I'm Victoria.  I'm a sophomore and this is my first year in Pub!  I'm so happy that I got the chance to be a part of Lake Central Publications...