Get to know the auto teacher: Q&A with Mr. Wester
Q: What made you decide you wanted to work on cars?
A: "I have natural talent for understanding how mechanical things work, and I found it very satisfying to take something apart and put it back together better than it was before."
Q: What made you decide to be a teacher?
A: "I had an injury that kept me from working on vehicles full time and I realized that I could share my knowledge and experience with the next generation of automotive technicians."
Q: How many years have you been a teacher?
A: "This is my 5th year teaching."
Q: What about cars interested you the most?
A: "The speed and the freedom they provide."
Q: How long have you been interested in cars?
A: "I have been interested in cars for as long as I can remember."
Q: Do you plan on continuing teaching here at Lake Central?
A: Yes, I do.
Q: How long were you a mechanic for?
A: "I spent 26 years in the industry."
Q:  What do you think you can improve on and why?
A: "I need to increase my knowledge of electric and hybrid vehicles. No matter what anyone thinks about the technology, it is here to stay and as a teacher I need to prepare my students for it."
Q: Do you think your classes are fun, why?
A: "I think they are. How can you not have fun talking, learning about and working on cars every day."
Q: What does your class offer?
A: "Auto I & II offers dual credit through Ivy Tech along with entry level ASE (Automotive Service Excellence) certifications."
Q: Why should people take auto?
A: "The Intro class offers students a chance to understand how the automobile works and how it affects so many aspects of daily lives. Auto I & Auto II students then can build on that knowledge and learn to diagnose and repair each system of the vehicle in route to a career in the automotive industry."
Q: Do you enjoy teaching the classes you teach?
A: "Yes, I enjoy teaching. It's very satisfying to help students reach their potential and see them mature as they progress through the program."
About the Contributor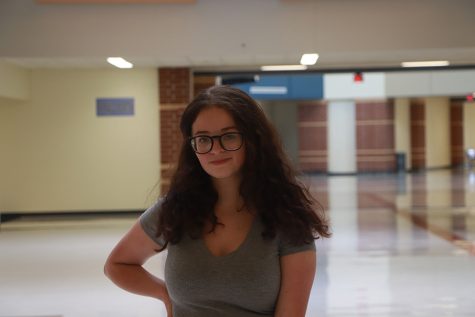 Kylie Biehler, Print Staff
 Hi, I'm Kylie Biehler and you're watching Disney Channel!  Now that I have your  attention, My name is Kylie Biehler and I am a junior here at Lake...