Red Eyed Ruel in Bright Lights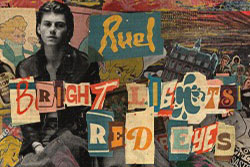 Eighteen-year-old Australian pop singer, Ruel released his latest EP titled Bright Lights, Red Eyes on Oct. 23. This is the third EP Ruel has released after his first EP Ready in 2018 and second EP Free Time in 2019. Ruel was originally going to wait to release new music until he released his first full length album. After writing these songs in Paris during quarantine, Ruel ultimately decided to release them as an EP for his fans to enjoy now. 
The EP features five songs and a different sound for Ruel. Ruel's first two EPs had more of an electronic sound whereas this EP has more of an upbeat and live instrumental sound with 70s vibes. The first song "as long as you care" was first released as a single on Sept. 20. It gives the EP its title featuring the phrase "bright lights, red eyes". In the song, Ruel talks about how it feels to be constantly moving in the spotlight. The EP includes one collaboration with Cautious Clay. The collaboration called "say it over" was released as a single on October 1. It's a slower song where Ruel sings about a relationship that ended, accepting that, and figuring out how to move on. The sound is more similar to his older songs and helps with the transition into his new sound. Other songs on the EP are "distance", "courage", and "up to something."
Personally, my favorite song is "courage" because I like the upbeat feel of the song. The song talks about realizing your own state of what you have become and trying to accept that and figure out how to better yourself.  It gives the message that even if you don't feel you have the strength to continue you still can "try again." Overall, I enjoyed listening to this EP. It's a pretty quick listen, only being a 17 minute album. You should go give this EP a listen and add these songs to your playlist. 
About the Contributor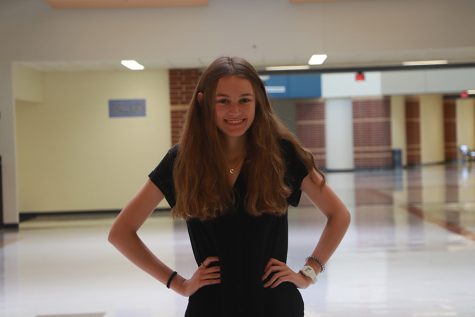 Cori Lollis, Team Leader
Hey! I am Cori Lollis and a team leader this year! This is my Junior year and second year in pub. I am so excited to cover events and create memories with...