Hearts Made of Plastic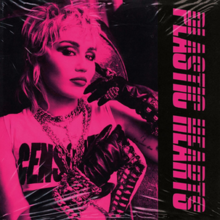 On Nov. 27, 2020, Miley Cyrus released her seventh album, Plastic Hearts, with 15 tracks. The project also includes three collaborations with Dua Lipa, Billy Idol and Joan Jett. This album is a kind of punk-rock album. Cyrus has had a very eventful career, from being a Disney idol to changing the styles of her music from pop/rap dynamo to down-home hippie and now to rock. This album is the one that seems the most fitting to her now. 
   A lot of the songs on the album were written after Cyrus's divorce from actor Liam Hemsworth, which was finalized in early 2020. Along with this album being about the divorce, it was also about Cyrus's struggles with addiction, as well as the loss of her house in the California wildfires. On Plastic Hearts, Cyrus really put in all of her pain, guilt and suffering. She put all of her very raw emotions into a lot of the songs on the album. 
   Cyrus has a very suiting voice for the heavyweight, '80s glam and punk types of songs and turning it into electric pop. She really likes to put her true feelings into her music, because she thinks that it's creative. 
   "I have the artist torture thing going on, too, where I'm a little conflict-seeking because it's creative…I like to feel sad sometimes. And I like to feel happy. I really like to feel. It's inspiring to me," Cyrus said. 
   I really enjoyed listening to this album, because it was a bit different from what I usually listen to, and I think it was really nice to hear Miley Cyrus embracing the punk rock genre and turning it into electric pop. My favorite songs on the album were "Prisoner," featuring Dua Lipa, "Midnight Sky" and "Hate Me". Overall, I think that this album was very fun to listen to, and I really liked the music production and how the songs had a lot of emotion in them.
About the Contributor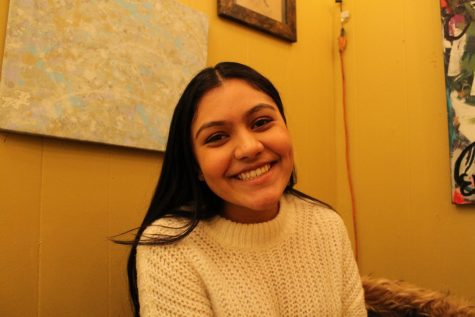 Parneet Gill, Print staff
Hi I'm Parneet Gill. I am a sophomore and this is my first year doing pub. I am very excited to be a part of the publications. I'm looking forward...