When In Doubt, Swim It Out
The boys Varsity swim team beat Portage High School with the score 156-11. The meet was the start of a shaky season, and the swimmers, like Carter Shuster (11), are treating every meet like their last. 
"I felt really good after the meet. We tried to get most of our JV guys to swim because they may never get a chance to this year so I only swam 2 events. Which weren't that bad.," Shuster said.
With the chance of the season ending early, the boys set their own individual goals for this season. 
"My goal this season is to make state cuts in all four of my events. To do this, I plan on working extra hard in practice and always giving it my all in meets," Shuster said. 
To achieve these goals, motivation from the crowd and the team itself can help the swimmers, such as Shuster, with their races. 
"By the crowd and teammates cheering, it motivates me to go even faster, because I can't let those people down," Shuster says. 
The boys won their first meet of the season. Now, the swimmers look toward getting the rest of the season. 
"I am terrified of the season ending early. This year is the year that colleges look at you, and if the season is canceled, I missed the opportunity for colleges to see me.Also, we have a very good team, and if the season ends we wasted a big opportunity," Shuster says.
About the Contributor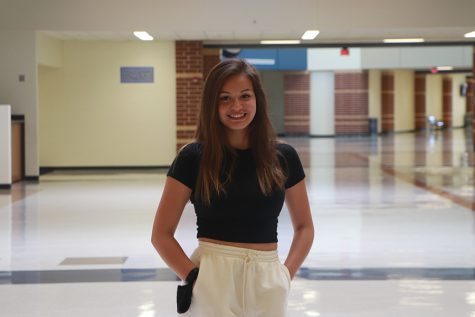 Isabella Simkus, Print Staff
I am Isabella Simkus and I am a first year staffer. I am a junior and look forward to learning more about this class and what it does to keep our school...