From Friends to Forever
Directed by Max McGuire, Midnight at the Magnolia was released to viewers on Nov. 5, 2020. Natalie Hall and Evan Williams star in this film, playing the characters Maggie and Jack. These two local radio hosts grew up together being best friends. Even their families are close and spend holidays together. Their big dream is for their radio show to become national rather than stay local. Their big break was going to come from each of them introducing their boyfriend or girlfriend live on the show, but they were both dumped a couple days before the big reveal.
The expected part of this Hallmark-like movie is when they decide to act like they are dating each other for their radio show. Their fans eat this exciting news up, and their radio show is booming. But anyone watching the movie knows that Maggie and Jack are obviously going to end up together. I love this different spin on the usual romantic comedy during the holidays. You knew what the outcome at the end would be, yet you still find yourself at the edge of your seat at the end of every scene.
          I think I would have to rate this movie a five out of five stars. I can always go for a romantic comedy, especially around Christmas. Maggie and Jack have a great friendship, and soon a relationship that anyone would agree with. I loved seeing that this movie was more realistic, since it involves the families and the several awkward and heartbreaking scenes. This is probably one to watch by yourself or with your girlfriends, only because it can be somewhat cheesy. When you can't find something good to watch on Netflix, and you've got time to yourself, I recommend searching for Midnight at the Magnolia to fix that.
About the Contributor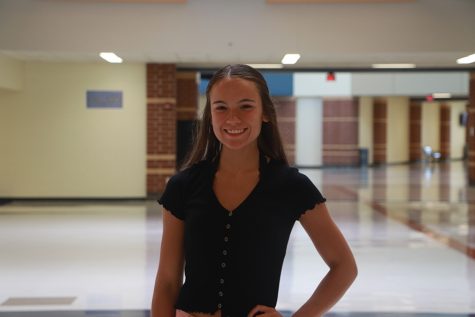 Lexi Rigg, Business Manager
Hey guys! My name is Alexandra but you can call me Lexi. I am one of the two business managers this year and am so excited for my senior year in publications....