Benny Blanco and Juice Wrld's Newest Released Song
On Dec. 1, 2020 the song "Real Sh*t" was posted on Jared Anthony Higgins's, also known as Juice Wrld's, YouTube channel. Benny Blanco, the producer and songwriter, posted on his Instagram about how he met Higgins. Blanco goes on to explain, on his Instagram, how he met Higgins and how this was the first song that they both made together. Sadly, Higgins died last year due to a drug-related seizure at the Chicago O'Hare International Airport. 
"We knew we were in the room with a man who was going to change music forever… He was an absolute genius to say the least, but above all he was one of the kindest and most considerate people I have ever met… He was my friend…Happy birthday Juice… We miss you…," Blanco said. 
This song was the second official release after his first posthumous album, "Legends Never Die." "Real Sh*t" shows how Higgins touched on his fame, wealth and expansion of the positive side of his lifestyle. Higgins vowed never to tell lies and be honest with everyone around him. Along with all of his other songs, this one is also rap. 
Even this being the first song Higgins and Blanco worked on together, you could really tell how Higgins was feeling during this song. Higgins and Blanco have made various songs, such as "Graduation," produced in 2019, and "Roses,"produced in 2018. "Roses" was also a part of the many songs they made the night with "Real Sh*t." Blanco has helped make many different kinds of music for various celebrities. 
About the Contributor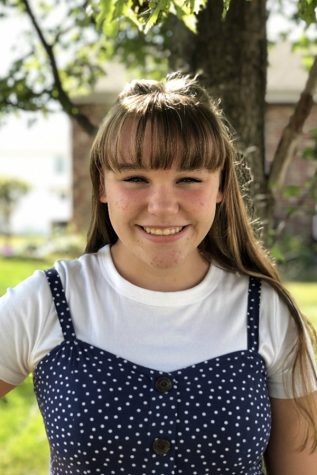 Abbey O'Neill, Print Staff
Hi! I'm Abbey O'Neill. This is my first year in pub.  I am so excited to work with everyone and get to know them this year!