Bridgerton Review: A scandalous season of romance
Bridgerton, a new Netflix original series, is a time piece set in London during the 19th century. The show depicts Daphne Bridgerton's time during her debutante season and her desire to marry for love rather than a convenient arrangement. There is also an influential gossip column written by an anonymous Lady Whistledown, who is willing to expose any of the debutante's scandals to ruin their reputation in the marriage scheme.
The show's main genre is most definitely romance. As someone who is a fan of anything romance, I absolutely loved the series. Daphne's love interest is a Duke who is equal parts charming and problematic, which makes for an interesting courtship.  Although I don't necessarily believe you have to enjoy romance in order to enjoy the show.  As a time piece, I found the entire concept of a marriage season extremely interesting.  Besides this, the costumes and filming locations are beautiful and captivating to look at.  
The show focuses on Daphne's love story but also follows the stories of her family and other debutantes participating in the season. Her oldest brother, Anthony, loves a woman of a lower class than him, and her youngest brother, Colin, is involved in a scandal. The stories of the Featherington daughters are also portrayed.
For those viewers who love a femanist character in shows, Daphne has a headstrong sister, Elouise. Elouise wishes to do more with her life than simply get married to a man just because society tells her she has to. Throughout the series she is on a quest to discover the identity of Lady Whistledown. The gossip columnist inspires Elouise, and I Ioved watching her fight the gender norms throughout the show.
The show is based off of the book The Duke and I by Julia Quinn. Since I loved the show I am interested in reading the book, and the entire series where each book follows the story of a single character in depth. It is believed that following seasons of the show would follow this same format and focus on a different character for each season. While Netflix hasn't confirmed a second season, I am more than looking forward to seeing more from the entire Bridgerton family. In the meantime, I will continue to rewatch the first season while practicing my British accent.
About the Contributor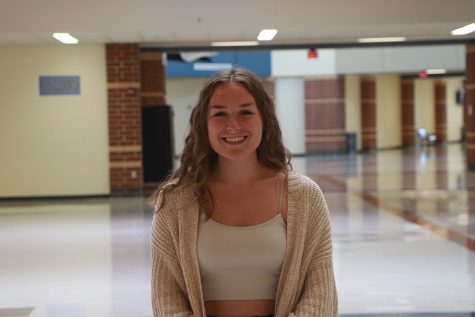 Elizabeth Sulek, Design Editor
Hey! My name is Elizabeth and I am one of the design editors this year. This is my second year in publications, and I'm really excited to be a designer...