Nobody Is Listening, but Everyone is Watching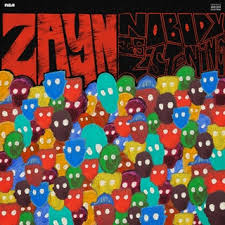 On Jan. 15, 2021, former One Direction band member Zayn Malik released his third solo studio album Nobody is Listening. This 11 track album features the two singles "Vibez" and "Better," along with collaborations with Syd and Devlin. 
On Malik's previous album, Mind of Mine, he went with more Frank Ocean inspired R&B songs, and on his second album, Icarus Falls, he made very intimate songs into mythic stories. Here, on his third solo album, he has released more pop and R&B songs more inspired by The 1975 and Daniel Caesar. In the past, Malik has been compared to big R&B/pop stars like Justin Timberlake and Justin Bieber, but this project seems to be more experimental and straight from the heart. 
This project has grabbed a lot of attention and seems to be doing well on the charts, passing 100 million streams on the seventh day after the release. 
After departing from One Direction in 2015, Malik received a lot of mixed emotions from fans, and to this day, people refuse to listen to Malik and give him the same attention that the other former members of the band receive, but this album seems to be changing that and is grabbing everyone's attention. 
I listened to this album because I have been a very big fan of Zayn Malik since he was in One Direction, and even after he left the band, I have remained a big fan of his music. I think that he is a very talented vocalist, and his music is very raw, which I am a very big fan of. When I listened to this album I instantly fell in love with the production of the music and the lyrics of each song. My favorite tracks on the album are "Outside," "Sweat," "Tightrope" and "When Love's Around." I loved how each song was so different from the other, but still, the album flowed so well together. I also really enjoyed "Tightrope" because in the song he sang a verse from a classic Bollywood singer, Mohamed Rafi, and I really enjoyed listening to that and the way he included his roots. 
Overall, I enjoyed listening to this album, and I think Malik did an amazing job with the production and lyrics. This album has definitely been on repeat since the day it was released.