In the Basket
The girls JV basketball team defeated Portage on Friday Jan. 29 with a final score of 42-27.  The girls feel they worked hard in order to bring home the win. They wanted to end the season strong and proud rather than on a bad note. In order to do this, the girls had to focus on their mindset and what they wanted to achieve during this game.
  "My mindset was to end the season on a win. I prepared myself by just talking to my teammates and having fun with them. Before the game I was excited, during and after I was happy we got to win our last game," Camryn Weber (9) said.
  The girls ensured that they were prepared for their last game of the season. In order to prepare, they had to reflect on their mental processes and make sure that their heads were in the right place.
  "Usually my mental process goes through 'Okay, is this the right time to make' or 'Is this a good time to shoot the ball,'" Aneisah Gail (10) said.
  Gail wasn't the only one to look back on her mental process. Others also focus on what to do once they get the ball.
  "My mental process in determining what to do with the ball is to try to somehow score by either passing it to a teammate or shooting myself. I don't feel nervous, because I think about it like every other game we play," Weber said.
  This game marked the end of the season for the girls. When looking back, they claim they were satisfied with not only the game, but the season as well.
  "We won by a lot, and I was happy with the outcome," Gail said.
  Other teammates already had high hopes for the game. Weber believed they were going to win.
  "I am very happy with the outcome of this game. I expected we would win, because my team works really well together," Weber said.
About the Contributor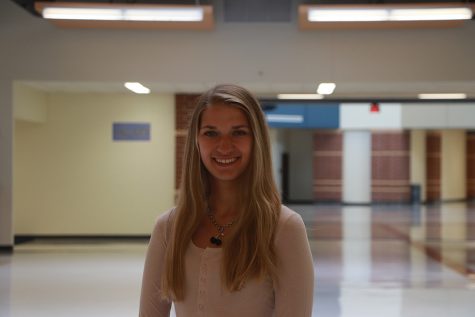 Rachel Narjes, Print Staff
Hi, I'm Rachel and I am a junior.  This year will be my first year in Pub and I'm so excited to get started.  I'm really looking forward to working...