Varsity boys basketball wins first game of the DAC
   The boys Varsity basketball team defeated LaPorte on Friday, Jan. 8, at home. According to the players, it was a team effort to win their first game of the DAC with a final score of 55-39.
   "Last night's win felt great. It was a great feeling to be 1-0 in the DAC," Brandon Escobedo (10) said.
   Jacob Zezovski (11) explains all the boys were feeling good going into Friday's game and getting on the court. 
   "We felt pretty confident going into the game yesterday because we had a great week at practice prior to going into the game," Zezovski said.
   However, there have been some changes to the game due to taking COVID-19 precautions. The boys wear masks at practice and try to social distance as best as they can.
   "We've adapted by wearing masks to every practice; yes, it is more challenging at times in practice where some of us forget to keep distance, but I'll do whatever it takes to help us keep our season," Karson Colin (10) said.
   Not only does the team claim they love the game, they also claim they love being around one another on and off the court.
   "My favorite part is just bonding with my guys and being with them throughout the long season," Myles Yekich (10) said.
   The team feels they work hard with each other and on their own time due to their love and devotion for the sport.
   "I think as a team we need to work on more communication. Something I could personally work on is being a better leader on and off the court," Kyle Ross (12) said.
About the Contributor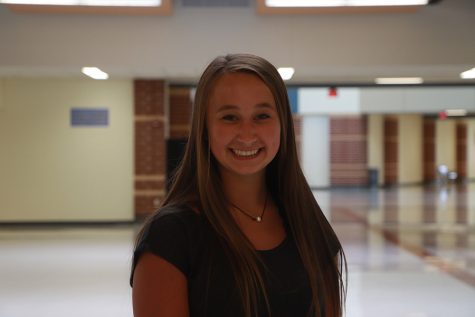 Natalie Genovese, Print staff
Hi, I'm Natalie! I am a sophomore and it's my first year on the publications staff. I am excited to share stories and pictures throughout the school...