College Visits Through Our Screens
It is the middle of the year with senioritis kicking into full gear. Students at Lake Central and throughout the country are researching colleges. When students once went in person to get a feel for a college campus, with the pandemic, we now have virtual college tours. Colleges have sent out emails to students inviting them to take a look at their schools, and most have posted on their websites about tours.
"We wish you were here—but if you can't be, you can visit IU Bloomington virtually. Go on an interactive walking tour where you'll hear from IU students. Step into our 'A Day in the Life of a Hoosier' video where you'll join current students for a lecture and take a break from studying at the Bookmark[et] Eatery. Be a part of the student section at Simon Skjodt Assembly Hall in the IU Athletics 360 Experience. All without changing out of your PJs," Indiana University posted on their website.
Other colleges like Purdue and Ball State have posted ads for their virtual trips—another way we have adapted to the pandemic. The trips involve videos, infographics, Q and As and walking simulations as if you were at the campus. The question that remains is if it is worth it.
"I think it would help knowing how big the school is and if they have classes you need to be successful. I don't know if they would be that eye-opening, because it only shows you what they want you to see, unlike simply going in person," Raegan Lareau (11) said.
Lots of students would like to be able to go in person for college visits, but they seem to accept virtual visits even if it is not the same experience.
"I think they are important, because online visits at least give you some information," Lareau said.
About the Contributor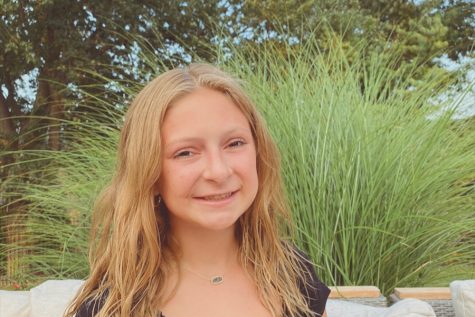 Olivia Mapes, Print Staff
Hi, I'm Sasha Gerike! This is my first year in pub and I can't wait to get this year started!