"More Than My Hometown" Review
Twenty-seven year old American, country singer-songwriter Morgan Wallen released his new album, Dangerous: The Double Album, on Jan. 8, 2021. Dangerous was preceded by the release of two singles: "More Than My Hometown", and "7 Summers"; as well as six promotional singles: "Cover Me Up", "This Bar", "Heartless", "Somebody's Problem", "Still Goin' Down", and "Livin' the Dream."
Right off the bat at the beginning of the song, listeners realize this is about a girl and their romantic crossroads. He lays out all the ways he loves her so very much, except one thing he just can't love more than her: his hometown. He is set on living the rest of his life their, while she has big dreams to leave and do more with her life.
Although it is terribly sad, he sends off his longtime love with a bittersweet song. This song reminds me of the saying, "When you love someone, let them go." This song is very moving because he loves her enough to know that it is the right thing for her to go. He wants the best for her and doesn't want to hold her back from doing the great things in life she dreams of doing. At the same time, he knows the type of person he is, and that he wants his life to be lived where he is comfortable, and where he grew up.
This easy-going tune with such an impactful meaning makes me have to rate it a five out of five stars hands down. Morgan Wallen is forced to choose between the love of his life and the life he loves. Anyone listening to the song can hear the hurt in his voice of having to let his love go, but knowing it is the correct, difficult choice they both had to make.
About the Writer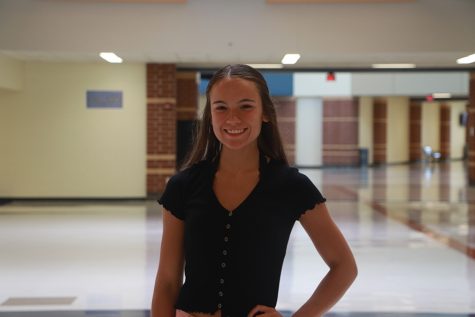 Lexi Rigg, Business Manager
Hey guys! My name is Alexandra but you can call me Lexi. I am one of the two business managers this year and am so excited for my senior year in publications....