Newest Rave on Netflix
Whether you want to watch a Romance, Comedy, Drama, Documentary or Horror movie, Netflix has it all at your fingertips. Netflix was created in 1997, but it wasn't until 2007 when viewers were able to stream anything on a personal computer or phone. Especially during this year in quarantine, Netflix was the best option to keep viewers entertained while stuck at home. 
One show called Half and Half is a favorite by Amara Bowman (10) at Lake Central. It is a sitcom about half sisters who are pretty much strangers that have grown up separately and become neighbors in the same San Francisco apartment building. The two sisters are as opposite as you can get. 
"Half and Half is about four seasons long. I started watching it because it looked interesting, and it was a show that I could see myself getting into. It gives lessons and tips on relationships throughout the show," Amara Bowman (10) said.
On the other hand, many students enjoy action shows, such as Cobra Kai. It came out in 2018, but a lot of people have discovered it this year. 
"Cobra Kai is practically a play-off of all the Karate Kid movies, and it's something I thought I wouldn't want to start watching, but I started watching it with my parents and instantly fell in love with the characters and plot. I don't think I have ever finished a show that fast. The episodes just get better and better, and I would definitely recommend," Mallory Hardesty (9) said. 
When many people watch Netflix, they typically don't have a specific genre, and instead they just watch whatever seems interesting to them. I strayed away from what I typically watch, which helped me find one of my favorite shows. 
Personally, I have been watching Criminal Minds for the past couple months, and I have loved it. I started when we were e-learning in January and am now in season 14. The show follows an elite group of FBI profilers that analyze the country's most twisted killers. The show aired from 2005 and the last season concluded in 2020. There are 15 seasons total, but only the first 12 are on Netflix. Having watched the show for a while now, I feel you get to understand the characters, and I would definitely recommend it to anyone, even if it doesn't seem like it would interest them. 
Vampire Diaries, The Originals, and Supernatural are a couple other favorites of Netflix. Next time you are looking for a new show to watch, you can look on Netflix and find whatever interests you. You could end up loving a show you didn't expect.
About the Contributor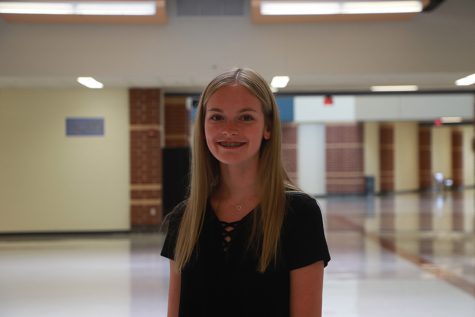 Maddie Porter, Print staff
Hi! My name is Maddie and I'm a sophomore. This is my first year as a part of the publications staff. I am really excited to cover stories and be able...