It's the Remix: Dunkin's New Charli Drink
On Feb. 24, Dunkin' released a new line of cold foam cold brew drinks. This includes the new "remix" of social media superstar Charli D'Amelio's caramel cold brew, the Charli Cold Foam. The new drink is described as a cold brew with three pumps of caramel, sweet cream cold foam and cinnamon sugar sprinkles. Upon hearing the description, I was curious to see how it would taste, since I personally think Dunkin' coffees and cold brews can be inconsistent and taste odd.
   When I ordered the medium-sized drink, I first noticed the "cold foam" looked like whipped cream swirled on top of the tan cold brew. I have had the regular cold brew, which came with actual cold foam, so I guess it just depends on the workers. The regular foam I received on a different drink was very light, airy and slightly sweet in a way that complimented the drink well. On the first sip, the flavors were not too overwhelming, and it meshed pretty well together. It wasn't too sweet, but sweet enough where you could taste everything. I normally do not like sickeningly sweet drinks, so this was a perfect fit. I would rate the experience a 9/10, mostly because I'm pretty sure my "foam" was actually whipped cream. Either way, it made the drink very creamy and delicious. The new lids were decent, but the cold brew began to get stuck in it and drip, which got a little messy at times.
   I recommend trying the Charli Cold Foam for yourself, since everyone's opinion is different. I enjoyed it and definitely would order it again. Hopefully, anyone that tries it actually gets foam!
About the Contributor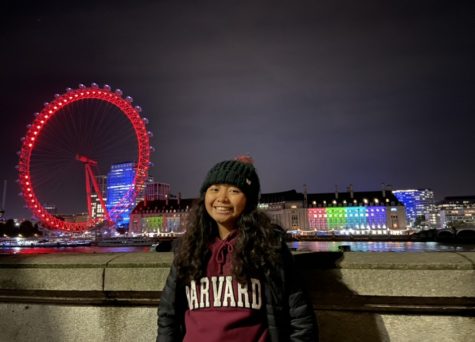 Ines Caballes, Print Staff
Hi, I'm Ines Caballes! This year will be my first in pub, and I couldn't be more thrilled. I can't wait to see how it goes with this amazing team!...