Saying Yes to Yes Day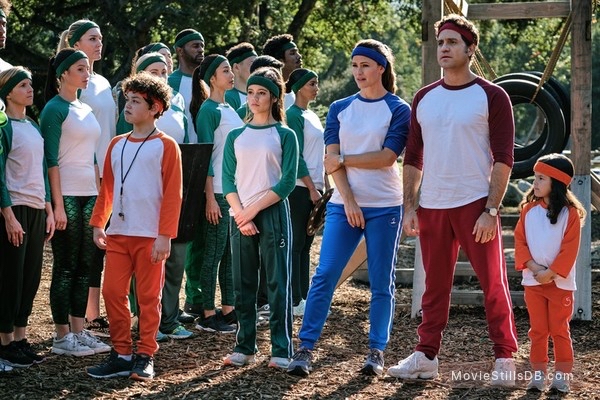 A full day where parents must say "yes" to everything their children ask for (with a few exceptions of course) seems too good to be true, right? This book-based family comedy features a family of five that takes a break from their mother's strict rules and makes the most of their "Yes Day." With a list of five big asks for the day, the kids take their parents on a crazy adventure that they're sure to remember forever.
   After oldest daughter Katie (Jenna Ortega) calls her mom a "fun-killer," Allison Torres (Jennifer Garner) says "yes" to a "Yes Day" to prove her wrong. With a bet made in place by Allison, this chaotic day is also a competition between mother and daughter. Allison struggles with her oldest daughter's need for independence, and the two struggle with their feelings throughout the course of the film.
   The Torres family's Yes Day consists of a makeover for Mom and Dad, a contest to win free ice cream, a windows-down car wash, a game of Kablooey, a trip to Magic Mountain, and, finally, a "Nerd Party." Things take a wild turn after Magic Mountain when Katie and her mom get in an argument. Mom and Dad come to the rescue to stop the chaos caused by Katie at a music fest and their youngest kids, Evan and Ellie, at home. 
   This family friendly comedy is sure to bring smiles from all ages; parents and kids alike can relate to the silly events in this film. I enjoyed watching this film and enjoyed the cast members chosen by director, Miguel Arteta. Along with the main cast members, musical artist, H.E.R., makes an appearance. Maybe parents will soon say "yes" to their own children's "Yes Days" in the future.