Bridgerton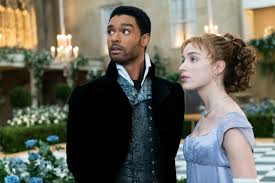 With the first season of Bridgerton being released recently, the show is a popular one, reaching 63 million household streams. The movie features emotional and thrilling twists that I enjoy. The series makes you feel like you are a teenager in the colonial age, while simultaneously getting to know every character. 
   The show is about a English colonial town, named Bridgerton, and in it, the courting of young girls to marry is normalized. Affairs, plots and backstabbing is what makes the process of courtship so thrilling in Bridgerton. As Dukes and Duchesses find partners, things that go on behind the scenes make it all the more interesting. 
   I like how the show starts off uneventful for the main character, Daphne. She is not getting the attention she wants during courting. Suddenly, her brother sets up an arranged marriage with an unworthy suitor. Because of this, Daphne becomes involved with the Duke as a fake to show she is worthy. The two suddenly become more and more in love, which was not supposed to happen. 
   Overall, I think that this show deserves a lot of attention and praise. It has exceptional acting and a good story line. I would recommend this to the majority of audiences. 
About the Contributor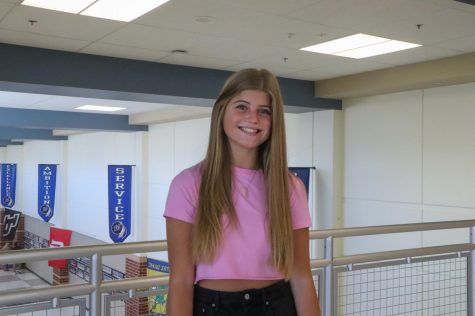 Olivia Figg, LCTV Staff
Hi , I am Olivia Figg, and I am eager to get started this year. Being in LCTV is new to me because I was in print last year. I can't wait to see what...