Advice for Underclassmen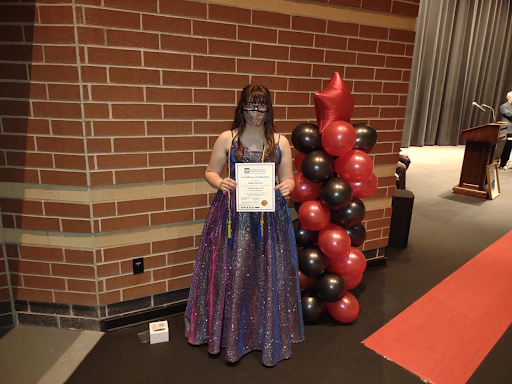 With the 2020-21 school year coming to an end, seniors are graduating and moving on to other things. Although with this closure, many seniors have learned multiple things throughout their years at the school that they would like to pass down to underclassmen. 
"I would tell underclassmen to enjoy high school while you can. It sucks at first, but then it gets fun. And then it's over. It ends so enjoy it while it lasts," Kyle Birgel (12) said.
Similarly, Abigail Zachary (12) suggests to enjoy the moment and to make as many friends as you can to enhance the high school experience. She says someone can do this by involving themselves in lots of clubs and sports. However, she also claims it is necessary to stay focused on academics and preparing oneself for the future.
"Specifically to a freshman I would say take your grades seriously because it will help you in the long run. Try to procrastinate as least as possible because you'll fall behind and it's going to give you even more stress just to catch up. Try to get yourself involved in clubs or sports. Even though your counselors are on your butt about how you should already know what you want to do for a living in the future don't stress about it too much because people change their professions all the time or their majors in college," Zachary said.
As suggested by Zachary, school is meant to be a time to explore oneself's interests. Allison Peterson (12) further elaborates on this statement.
"Take time to explore your interests and hobbies, especially if you have several. You don't have to stick to just one thing. Find a personal niche for yourself, be it art, baseball, theater, Science Olympiad… the list goes on. Go to club meetings, hang out with friends, go to school dances, even create a club of your own if you wish," Peterson said.
Additionally, Maryclare Blum (12) adds that it is important to make the moment last. She states that high school is an important opportunity to make lasting friendships.
"Don't take high school for granted. These days go by so fast and half the time we don't realize it. You're going to make some of the best memories and friends that you'll remember forever," Blum said.
Although people will make friendships throughout these four years, these friendships do not always last. Peterson describes these obstacles.
"It's okay if your friend group changes. Friends will inevitably come and go as you grow, but you'll find the friends you're closest with are the ones that are there for you, regardless of your current situation. Spend time with people you feel comfortable around, don't waste your time being friends with anyone who is manipulative or puts you down," Peterson said.