Bieber is Back
Ahead of the release of Bieber's upcoming album Justice, he released the first single off of the album. Hold On was released on March 5, and the fans could not have been more excited. Bieber posted a picture on instagram with the cover art for his single to announce the release of it. 
Although I have always liked and listened to Justin Bieber's music, I have become more of a fan recently. Ever since he dropped his album Changes, I have become obsessed with his music, especially the new singles that he has dropped.  Along with Holy and Anyone, I have loved Hold On since it came out. Each of his songs sound so unique from the others, and they always have such a catchy beat.
Hold On can be described as a hopeful song, as the lyrics literally tell the audience to "hold on". Bieber wants to let everyone know that everyone has bad days, but that things will get better. He doesn't want anyone to give up. The lyrics definitely have a deeper meaning than it looks like on the surface. 
In the song, Bieber recites the lyrics "We all know I should be the one to say we all make mistakes". This line is referring to the bad choices that Justin Bieber has made in his past. He was able to recognize that what he has done was not right, and he was able to learn from it and accept it. He wants his fans to do the same as him.
I think that the beat for this song is very catchy, and I love the deep meaning that the lyrics have. This song can definitely be played while listening to music in the car with the windows down. The song has such a cool vibe, and I have never heard anything like it. I would recommend this song to anyone who likes Justin Bieber.
About the Contributor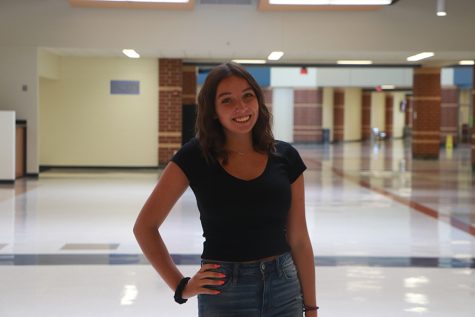 Mackenzie Guthrie, Web Content Editor
 Hi I'm Mackenzie and this year I am a Web Content Editor! This is my third year in pub but first year as an editor. I am so excited to see what this...