Victory with Flying Colors: Varsity Football vs. Morton
   Friday Aug. 27, a student section covered in safety vests and neon clothing were ecstatic to see the varsity football team defeat the Morton Governors with a score of 42-0.  The team remains undefeated with this second win of the season.  Alongside the team's 28-0 win over Munster on Aug. 20, this is also the first back-to-back shutout since 2002.  Rick Good of the athletic department, head coach of the varsity team, encouraged his players to practice hard and stay focused to continue winning against future opponents.
   "The Duneland Conference is one of the top conferences in the entire state so it
will be a difficult road the rest of the season, but if we continue to get better every
week, we'll have a chance to compete in every game.  It's very difficult to win a Regional Championship, but our team goals were to (#1) win our first game, (#2) win our first conference game, (#3) and play football in November. If we do all of those things I would consider this season a success," Good said.
   The home team gained an edge quickly with two touchdowns in the first quarter, including one within the first few minutes.  The Governors' limited ability to earn ground or run the ball down the field allowed the team to press down on them and score six touchdowns in total, with a extra-point kick every time.  Lake Central earned a total of seven turnovers against Morton, which never scored a point against the team.  Xavier Williams (10) earned three touchdowns this game while Amarion Brooks (10) earned two.
   "Defensively we've (also) had great performances from Andres Cedano (11) and Carter
Schuster (12). They lead our team in tackles and in sacks," Good said.
About the Writer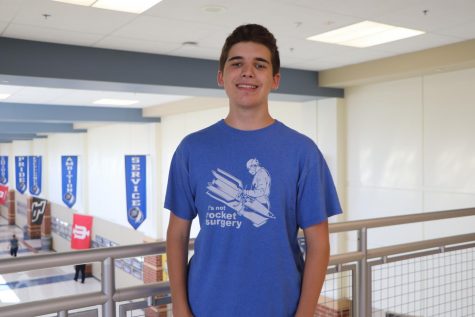 Kevin Aharrah, Design Editor
I'm a design editor for the 2021-2022 yearbook and magazine!  I'm excited to produce innovative designs and breathe life into our content this year.