Alarm Bells In Greece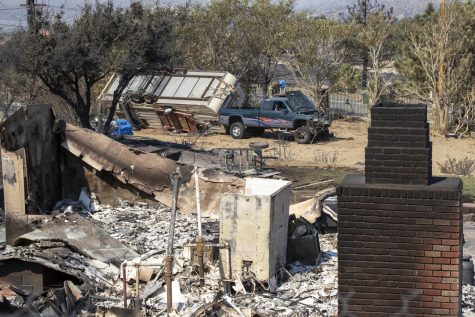 Since August multiple wildfires have spread throughout Greece. The fires have killed two people and injured 20 others. Islands have been evacuated as the conflagration continues for the third week.
   The Greek wildfires are happening as Hurricane Ida has set down in Louisiana and a major heat wave has swept across the globe. In recent years climate catastrophes have piled up.
   In the past decade there have been more disasters and people have started noticing.
   "The alarm bells are deafening, this report must sound a death knell for coal and fossil fuels, before they destroy our planet," U.N. Secretary-General António Guterres said.
   The recent UN climate report, activists, and the disasters themselves are starting to put pressure on governments to act.
   "There is a lot of rage in the public because they have not staffed the special forest fire brigade. The forest fire brigade puts out fires in the forests, not the regular firefighters, and they dismantled them, that is why we are burning" Anna Mitilineou, a protestor, said.