Lorde's Solar Power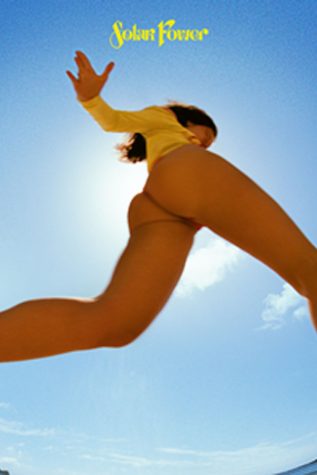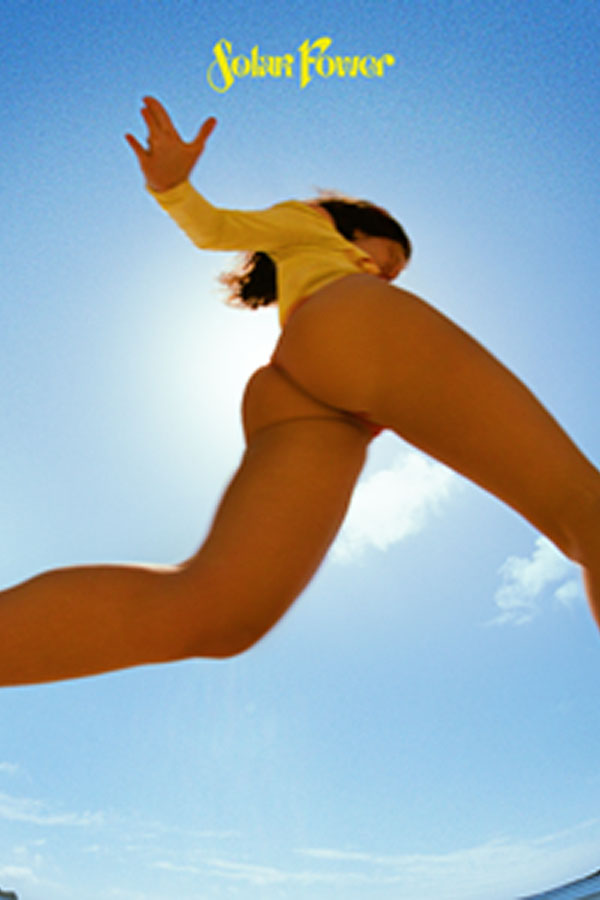 After four years, 24-year-old, New Zealand artist Lorde released her long awaited third studio album, Solar Power, on Aug. 20, 2021.  Lorde got her start in 2013 with debut album Pure Heroine at just 16 years old, winning over thousands of fans with her relatable songs that seem to perfectly capture teenage angst.  Leading to her second studio album Melodrama, released in 2017, she only grew in popularity.  Following her infamously long release schedule, Lorde took a four year hiatus from the spotlight.  Her late dog Pearl, dying in 2019, slowed down the process of releasing a third album, and many fans started getting anxious during this time but stayed loyal to her.  Announcing her newest album in a fan email in early June, saying she and producer/songwriter, Jack Antonoff, were working together on Solar Power.  
   Releasing a single called "Solar Power" on June 11, 2021, it became apparent that she was ditching her old melancholic vibe and instead saying the new album will be more psychedelic.  The song being more upbeat than the majority of the rest of her discography had many fans giving out mixed feelings, but Lorde's intention with the song was to make something that was carefree and different.  The lyrics themself give the story of someone completely disconnected from society making you feel free from all responsibilities in life.  With artists Clairo and Phoebe Bridgers on background vocals, harmonizing with Lorde herself, creating an addicting and flowing sound.
   Although the general theme of the album is very bright and upbeat, it wouldn't be a Lorde album without her signature depressing inspiration showing in the lyrics.  Such as in songs like "Big Star", where she wrote it about her now late dog, before he died, saying when she wrote it she looked down at him and said, "You big dummy. You're never going to know that I'm writing this song about how much I love you."  
   Lorde has been writing her own music since she was 13-years-old, so to no one's surprise, Solar Power was only written by herself and Jack Antonoff.  Her talent to do this has always been able to give out such personal, yet relatable lyrics, more now than ever.  Lorde has done a lot of growing up since the release of her first album, now getting to write things about looking back on her life so far or about relationships she's been in.  
   "I love this life that I have, the vine hangin' over the door, and the dog who comes when I call, but I wonder sometimes what I'm missin',"  Lorde sings in "Stoned At The Nail Salon" about the fear that you'll one day regret everything you've done. "Couldn't wait to turn 15, then you blink and it's been 10 years, growing up a little at a time then all at once," she sings in "Secrets From a Girl (Who's Seen It All)" continuing the dread of growing up, wondering if you've made the right choices in life.  
   If nothing else, Solar Power is a rollercoaster of emotion, giving whiplash to those who are unexpecting of Lorde's powerful words.  The album truly shows how Lorde's personal growth affects her music, with the recurring references of the sun, it seems like an allusion to a past song on her Melodrama album.  In the last song of the album "Oceanic Feelings", we hear her sing "Oh, has enlightenment found? No, but I'm trying, taking it one year at a time," closing off her album giving the comfort of knowing that it's okay to not know what her future holds.