Rough Start to a Strong Ending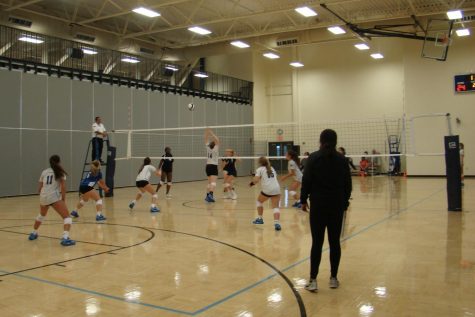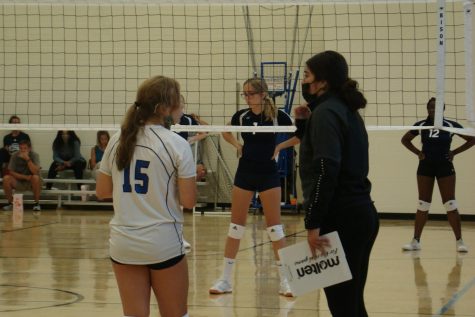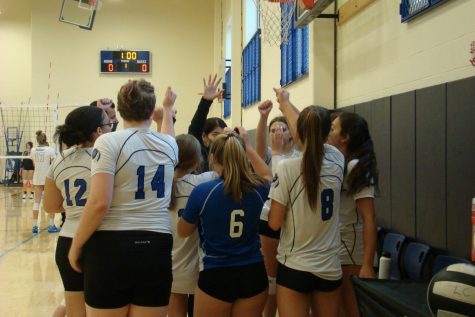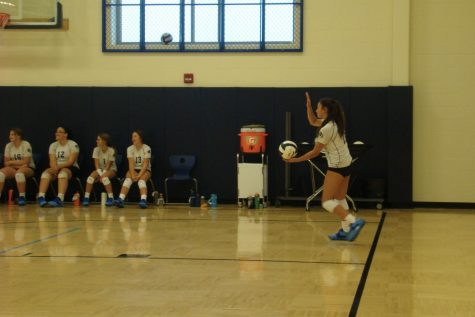 The freshman volleyball team played against Michigan City High School on Sept. 7. The team had a slow start in the beginning and Michigan City took the lead in points. 
   "For tonight I mean at the end of the day it's not about winning and losing, it's overall just development and just seeing them grow and just play together," Coach Alondra Avalos (Athletics) said. 
   Not long into the game, the team started making a comeback and quickly got more points. 
   Throughout the game, the team worked together to score many points. Jacqueline Marshall (9) scored the first point for the team. Lauren Vanderah (9) set up Mikaela Salinas (9) to spike multiple times. Sam Garson (9) earned the team many points by spiking and working with her teammates. The team won the first set 25-10 and prepared for the second set. 
   "I think we played aggressive at times but I think we can be more aggressive overall and that's something we still need to work on, playing together all the time and keeping the tempo on our side. I feel like our communication and energy was a little bit better but that's still something we need to focus on during practice," Alondra said.
   The team scored the first few points of the second set right away. Salinas served many times throughout the game and helped the team earn more points. Kennedy Graham (9) scored the last point of the game and the girls won the second set 25-14. 
   "That we beat them and that we stayed together [as a team]," says Salinas after being asked what her favorite part of the game was.