Taking it one stroke at a time
 On Thursday Dec. 2, the Lady Indians went up against the Highland Trojans. Sarah Sues (10) was one of the girls competing in various events such as the 200 free and 100 back.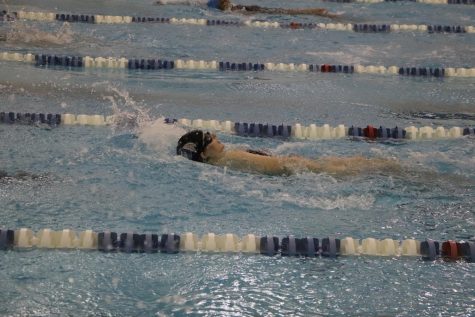 "I swam the 200 free, and I feel I could have paced myself better and that I could have paced myself better and that I went too fast at the start which caused me to become tired and expended more of my energy which then I felt I was slow at the end. I also swam the 100 back. It was my first time this year swimming a back, which I felt off, but to my surprise I did much better than expected. I'm proud of how far I have made it as I never swam competitively until my freshman year of high school. Finally, my relay starts could've been better timed and I will be working on those starts in practice," Sarah Sues (10) said.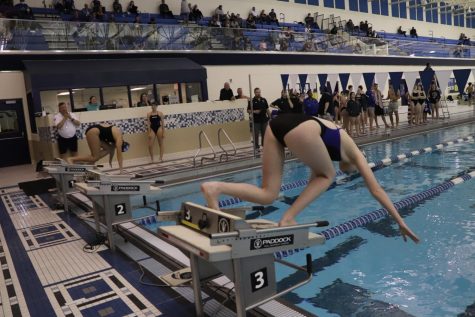 While trying to improve on her skills for this season, Sues is working hard to have a great season with her team. With team memories and bonding it brings the team closer together.
   "There are so many from this year, probably my favorite is picture day. I had my friend on my back and I started spinning in a circle she didn't expect so we have lots of photos like that and we just goofed around that day, if you can count off season water polo, where Leo dunked me, to be fair though I deserved it," Sues said.
   Sues also said that she is looking forward to all the laughs to come and seeing everyone else excel in their sport. There are only two more meets left in the season, so be sure to stop by the pool to go out and support the Lady Indians.