64th Grammy Awards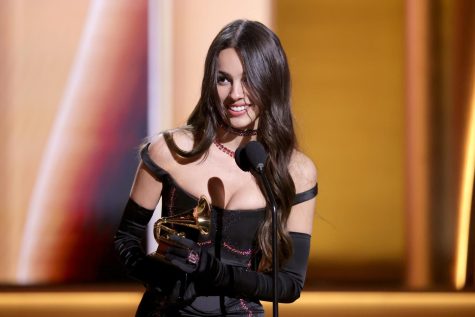 The 64th Grammy Awards were on April 3, 2022 at the MGM Grand Garden Arena in Los Vegas. The event was broadcasted on CBS and was streamed on fuboTV  and Paramount+. The awards, hosted by Trevor Noah this year, started at 7:00 p.m. ending at 12:30 a.m. after giving many awards. 
   The Grammy Awards, an event that is hosted annually, has been around since 1959. They have been giving out awards based on a group of people called the Recording Academy voting members. There are numerous categories including, best new artist, record of the year, album of the year and many more. They vote on who is the most deserving of the awards on the biggest night for music.  
   Some of the big winners include Olivia Rodrigo, who won best new artist, John Batiste, who won album of the year, and Tyler, the Creator, who won Best Rap Album. Other winners include Bruno Mars, SZA, Doja Cat and many others.