Big Time Tour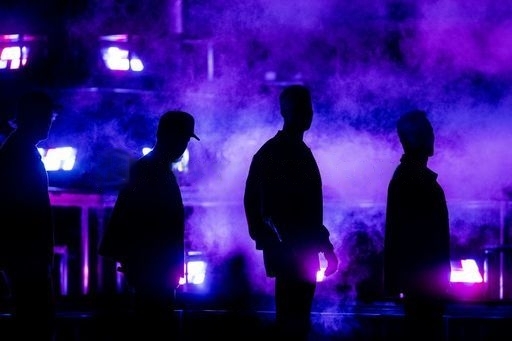 Best known for the Nickelodeon television show and current band name, Big Time Rush has become a global phenomenon in the past decade. Featuring Kendall Schmidt, Logan Henderson, James Maslow and Carlos PenaVega from the original 2009 show. Celebrating their 10-year anniversary in 2020, the following year Netflix added all four seasons of "Big Time Rush" resulting with increased fan demand for an official reunion. The band announced two special live shows in New York and Chicago, which were sold-out within minutes. Followed with a reunion tour in 2022 known as "Forever Tour". This tour was a sell out; the band had released new hit singles "Honey," "Fall," "Paralyzed" and "Not Giving You Up". 
On February 10, Big Time Rush made a special appearance on NBC's "TODAY" to exclusively premiere their new single "Can't Get Enough" and announce their upcoming "Can't Get Enough Tour". The band shared information all across social media to let their fans know the details all throughout the tour and how excited they are to go back on tour and have an official comeback, rather than a reunion. "The 'Can't Get Enough Tour' is going to be a wild ride." "Since our first shows back in 2021, we decided this isn't a reunion. This is a comeback. The 'Can't Get Enough Tour' is going to be bigger than ever. We are pushing ourselves to make the best show possible so that every night is truly special," the band stated. The band is excited to share new memories with their fans, from starting as a boy band on Nickelodeon and performing to the kids and teens back in 2009-2011. To the teenagers and adults today, creates a different bond than the rest of the bands.
  Big Time Rush will hit the road June 22nd for the Can't Get Enough Tour with special guests, Jax and Max. Tickets for the U.S. and Canada go on sale February 10th, at 10 a.m. Additional ticket information is available now at Ticketmaster or  bigtimerushofficial.com.