The Legacy of Hogwarts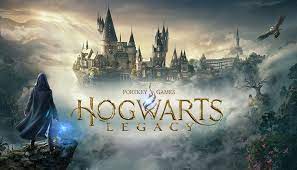 From the best-selling book series by J.K. Rolling, with over 500 million copies, to a movie franchise directed by David Yates, and now into a role-playing game, produced by the Warner Bros and Avalanche Software. Hogwarts Legacy is an open-world action game set in the world of Harry Potter. 
Your character holds the key to a secret that threatens to tear the wizarding world apart. You can take control of the action and be the center of your own adventure in this world. Where you can enter the wizarding world to freely roam around Hogwarts, the Forbidden Forest, and the surrounding Overland area. Get sorted into a house, forge relationships, and master skills to become a witch or wizard. Along with learning spells, positions, and tend magical beasts along your journey. Players can experience the wizarding world in an unexplored era to reveal a hidden truth from the past. Battle against trolls, Dark Wizards, goblins, and more as you face a dangerous villain threatening the wizarding world.
Hogwarts Legacy is represented as a new investment to Warner Bros., producing top created video game titles based on the franchises. Warner Bros seeks out new opportunities and marketing methods to enhance viewership and allow Harry Potter fans to indulge in a franchise in the new game, Hogwarts Legacy. 
Controversy arose after the release of Hogwarts Legacy, about J.K. Rowlings transphobic twitter comments back in 2020. Avalanche Software kept their distance from the author, she was not included in the process of developing the game. But the company worked and kept in close terms with her team to ensure the game remained in line with the magical experiences fans would expect to see in the game. The game was released February 10th, 2023 on the PS5. It will be released for PS4 and Xbox One on April 4th and July 25th for the Nintendo Switch.