Students attend fall show callout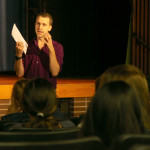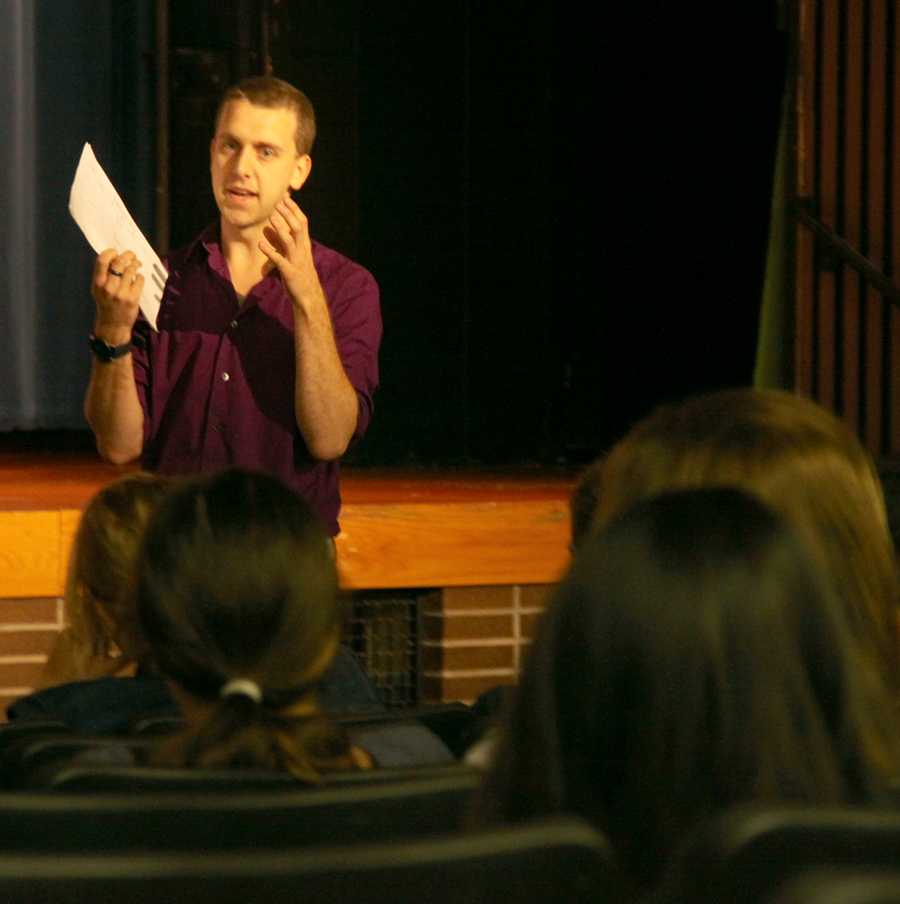 The level of volume exploding in the auditorium echoed out into the lobby as the students waited for the callout meeting about the fall show to begin after school on Wednesday, Sept. 4.
"I like meeting new people and getting the opportunity to be as dramatic as society will let me be," Thespian Craig Bronson Jr. (10) said.
"The Somewhat True Tale of Robin Hood" written by Mary Lynn Dobson puts a Monty Python twist on the story of this fairytale thief. This show has six female roles and eight male roles, but new director Miss Nicole Raber has stated that she is open to the idea of increasing the cast size as much as the script will allow her. Raber hopes that this show will inspire new actors and actresses.
Raber will be directing the fall show this year, as the usual director Mr. Ray Palasz, English, was unable to find time in his busy schedule to continue directing. The musical director Ms. Neth will help Raber if she needs it, but having directed shows for six years, Raber has the experience to undertake this task.
"You will fall in love with theater. One show is all it takes," Raber said.
Raber hopes that the adult comedy and fairy tale theme of this show will draw audiences of all ages to its performances.
Auditions will be held in the auditorium from 2:30 p.m. to 6 p.m. on Friday, Sept. 13. Actors and actresses are asked to prepare a one to two-minute monologue of their choice. This year, they will be open auditions, meaning that anyone who auditions will do so in front of everyone else auditioning. Any questions should be directed to Miss Raber via her email address, [email protected].
"It means the world to be back. Mr. Palasz and Ms. Neth gave me a lot of opportunities in theater and I feel like this is my opportunity to give back to the students," Technical Director Thomas Plummer ('09) said.
Plummer is looking forward to his return to LCTC. Any person interested in becoming a designer should email Plummer at lighting[email protected] with what position they are interested in.