Setting up for a win
JV volleyball played a game against Merrillville at 5 P.M. on Tuesday, Oct. 3. The team played two matches and won both.
"I thought tonight's match had a slow start in the beginning, but the end I thought we pulled through and played well," Katharine Mahoney (9) said.
Despite having a slow start, the team managed to work together and win the game.
"People like to think that volleyball is really easy but actually it takes a lot of hard work," Jessica Toberman (10) said.
The team's season is coming close to an end and the girls are all playing at their highest potential.
"I hope, in the end, the team can have really good chemistry and that we get together and celebrate and I also want my hitting to improve and just become a really well-rounded athlete," Mahoney said.
Their next game is on Thursday, Oct. 5 against with LaPorte.
About the Contributor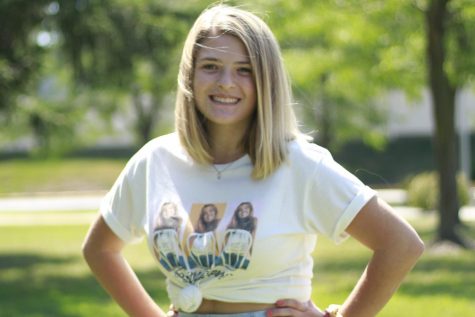 Jade Mehok, Design Editor
Hey! This is my second year of being a design editor and my fourth (and final!!) year of being in publications. I'm obsessed with my cats & green...