Taking down the Trojans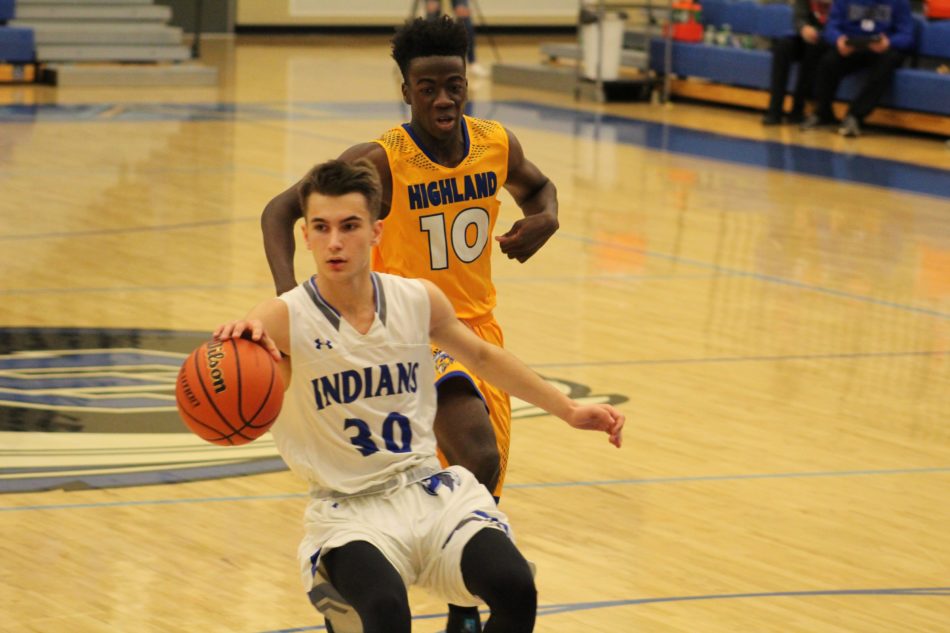 On Tuesday, Jan. 9, the boys varsity basketball team played against Highland. The boys won the game that night and left with a final score of 65-44 against the Trojans.
"I think today's game was our best game this year because of the intensity and heart we all [put in] to win," Mark Mileusnic (10) said.
The team had prepared and won the game by using the skills that they practice.
"The game went really well. Our coaches prepared us well for this game and we followed the game plan," Graham Weber (10) said.
Even though the team practices and works to get better, there is always room for more improvement.
"There's obviously stuff to work on, but [our] coach will take care of that," Mileusnic said.
Some teammates can spot areas in need of individual improvement, but at times, it can take the whole team to work and improve together.
"We started out electric shooting, but we may still need to work on communication," Weber said.
Teamwork helps lead a team to victory, but there are several other skills or strategies that can help a team pull off a win.
"I think great energy and getting [an] early lead helped us in winning tonight's game," Weber said.
The next game for the boys is on Friday, Jan. 11 against Portage at home.