Varsity boys soccer defeats LaPorte
   On Saturday morning Sept. 14th, the boys Varsity team defeated LaPorte 4-0. The Varsity team took another win on their home field, leading them even closer to the DAC games. 
   "Yes of course, getting a win on our home field, protecting our home grounds is always important," Emilio Zambrano (11) said.
   Throughout the game, the boys played their hardest and gave it their best. Every player contributed and had an important role to play during the game.The boys were able to keep the ball off their side of the field and work as a team to score. 
   "Just being able to position the ball helps the game a lot easier, we were in control," Emilio Zambrano (11) said.
   Coach Rainwater teaches his players responsibility and discipline, the boys continued to show good sportsmanship, by helping players up and encouraging each other to do their best. Their goals are to win DAC championship and sectionals. The team hopes to grow closer not only for this year, but also for next year. The team adapts and changes for each game. 
   "They improved by transitioning forward into the attack… I also believe their patience in the attack. It's rewarding to see your players mature, having players come back years later and talk about all their positive experiences," Rainwater said. 
   Their next game is Monday, Sept. 16th, against Morton.
About the Contributors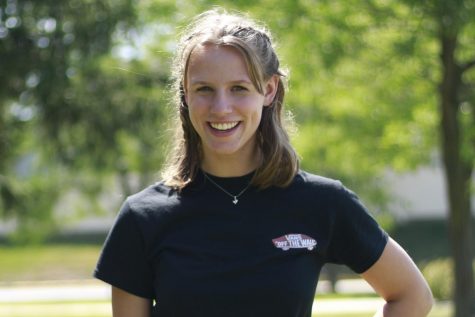 Emily Prince, Print Staff
Hey! I'm Emily and this is my first year of publications, as a junior. I am excited to be apart of the team that creates and publishes the stories that...