JV girls victory against Merillville
   JV Girls Soccer played against Merrillville on Tuesday, October 2nd. The girls won against the opposing team 3-0. 
  "I think that the game went well. We can always do better, but we did really well overall. The score was close, but I felt secure that we were going to win," Cameron Freitag (11) said. 
  The girls on the team have said that compared to the other team, they played very well. They think this because they said that they played very hard.
   "It felt great to win against Merrillville, even though it wasn't a very difficult game. We played hard and we were able to win as a result of that," Freitag said. 
 This was the first time that the JV Girls team had played Merrillville this season. The girls said that their win against Merrillville made the team feel happy because they were able to make their coach proud. 
  "It always feels good to win again, especially a home game. We hope that every single person can make a goal and that we can make our coach proud and win for her," Elizabeth Solis (10) said.
  The team has many goals that they hope to achieve this season. These goals consist of communication skills and playing as hard as they can.
  "By the end of the season, the team hopes to have great communication on the field because we have been lacking on that. We also hope to try our hardest and play the best for our very last game," Gabrielle Murks (10) said.
About the Contributor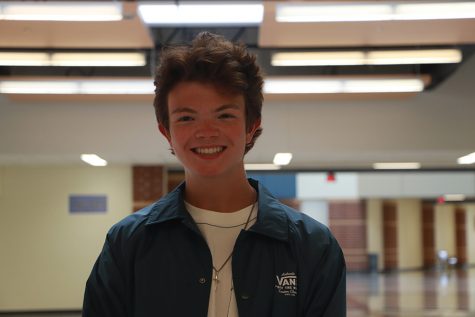 Luke Hamilton, Business Manager
Hey! I'm Luke and I will be a business manager this year! I am so excited to be a part of publications for my third year in a row. I can't wait to...