Downfall of the Indians
   The Varsity football team held their senior night this past Friday, Oct. 11, at home against the Merrillville Pirates. Even though Merrillville High School is one of the biggest competitors in the conference, the team kept their confidence.
   "Well, we had a really good week of practice and felt really confident going into the game even knowing we are playing one of the best teams in our conference," Marc Derogene (12) said. 
   For the seniors, this game was possibly their last home game of their high school football career. Jared Gibson (12) explains how he felt emotional during the game. 
   "It's definitely a very emotional feeling, knowing it very well could be my last time playing a game at home.  However, I wouldn't have wanted that game to be with anyone else," Gibson said.
   At the beginning of the third quarter the Indians were down with a score of 27-14.  They unfortunately were not able to bring themselves back. 
   "We struggled in the 3rd quarter. Just small mistakes that had a big impact on the game," quarterback and wide receiver, Mateo Cedano (12) said. 
   Some students and parents braved the cold and supported the team throughout the whole game.  For the players, having a support team sometimes impacts how the team plays.
   "I feel like energy plays a huge role in how you play.  Just to have a support system of your friends and family can boost moral and simply make you play better," Derogene said.
   High school football has been a big part of the seniors' life.  The memories and friendships are made throughout the years.
   "Every person on the team is equal and you know that they're in it until the end.  They were there in the winter in the weight room, and in the hot summer mornings. Always there, grinding with you," Gibson said.
About the Contributor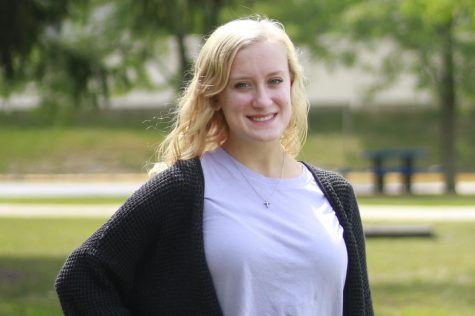 Delanie Flynn, Print Staff
Hello! My name is Delanie and I am a senior.  This is my second year as a staffer on the pub team.  I'm excited to see where this year brings me! And...