Swimming into senior year
   On Thursday, Dec. 5, the Varsity girls swim team had a meet against Highland. Having had a successful season so far, sweeping all wins before the meet, the team picked up another one. 
   "The meet was pretty good. We won, so we were really happy. We had an advantage over the other team due to us having more girls on our team than their five or six girls," Peyton Halfeldt (12) said. 
   Highland's team only had a few girls competing which made the win even easier. Winning 144-34, the girls had a massive win. 
   "So far in the season we have won all of our meets. Munster relay was this weekend and we got third place," Halfeldt said.
   Having done so well this year, many of the girls still have goals to meet. For some it may be getting a better time or better form. 
   "One of the goals I have for this year is to get a better time in breaststroke. My current time is around 1.28 minutes," Halfeldt. said.
   Along with fulfilling goals this year, senior swimmers are trying to make the best out of their last year on a high school swim team. 
   "We're having a good season so far, so I am making it the best that I can. Being alongside my good friends and doing something I love is so fulfilling," Christy Tham (12) said.
About the Contributor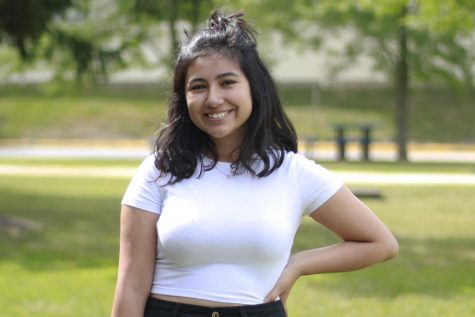 Mia Martinez, Social Media Editor
Hola! My name is Mia this is my second year as a Social Media Editor-In-Chief as well as my third and final year in Publications. I'm excited to finish...