Has comedy gone too far?
   Netflix released it's latest hit, Hubie Halloween, on Oct. 7 to kick off spooky season. You will see some familiar faces as the cast combination of the Grown Ups movies and Disney Channel stars came together to make the perfect mix of horror and comedy. 
   Word quickly broke out about the tribute to Cameron Boyce, a Disney Channel actor who died in July of 2019. This news drew a large audience into watching the film. Boyce worked on the set of Grown Ups with Adam Sandler, the lead actor in Hubie Halloween. Cameron originally planned to be casted in this movie, but unfortunately died two days before he was supposed to be flown out to start filming. In return, the director, Steven Brill, made sure that every actor casted for this movie has worked directly with Boycefor part of  his tribute. Karan Brar, his childhood best friend who worked with him in the Disney Channel show Jessie and later became his roommate filled his role in the movie, which was a heartwarming decision in the casting. 
   This movie took place in Salem, a spooky Halloween town which made the perfect setting for this Netflix Original. Sandler plays Hubie Dubois, a resident of Salem and the laughingstock of the town. During this film, he progressively lectures the town about Halloween safety which leads to most of the bullying toward him. There is mystery within the movie as characters go missing on Halloween night and Hubie, the oddball of the town, makes it his responsibility to solve the crime. The horror aspect of the movie was paired with comedy which lightened the mood, but some think that it was overdone. Hubie Halloween is rated PG-13, and has suggestive content and language geared toward adults. Some people have commented on reviews that the inappropriate remarks were uncalled for and not needed. But for most, it was expected since part of the cast is from Grown Ups. These jokes paired with Disney Channel Stars make it an awkward combination if kids were to watch with their parents. Despite these flaws, Hubie Halloween wins extra points for taking side with the underlying message of anti-bullying. 
   Overall, I rate Hubie Halloween an 8/10. It's just like all the other classic Adam Sandler movies, so if you enjoy those, I'd recommend it to you. It's not the best Halloween movie I've ever seen, but it will definitely be on my list to watch again around the next fall season.
About the Contributor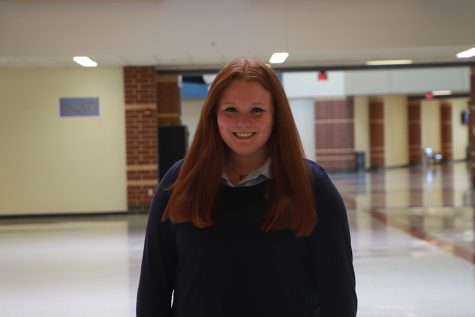 Hailey Prasopoulos, Media Chief
Hey! My name is Hailey Prasopoulos and I'm the Media Chief for our publications staff. This will be my 3rd year in pub and unfortunately my last since...