Finally Some "Good News"
   After climbing the charts with 2020 the collaborative single "WAP" and album release Suga, rapper Megan Thee Stallion has come out with yet another album. The album, titled "Good News" was released to the delight of fans after the whirlwind year left people wondering what to expect from their favorite musical artists. 
   The artist is known for her more intense style of rapping, while also promoting female empowerment through her oftentimes suggestive lyrics. While Megan stuck to her roots and created an album that is indisputably female rap, she also tried out some new things on this record that did not remind me of her past work. Songs like "Don't Rock Me To Sleep" and "Outside" featured more sing-songy rapping than anything she had done before. More pop music elements were used on this album to make it more diverse sonically as well. Unfortunately for me, these songs were not my favorite and I found them to be a bit repetitive and bland.
   The album included many collaborations with other artists including DaBaby, City Girls, SZA, Big Sean and Beyonce, among others. While I feel like there was not a whole lot of diversity on the features, they all complemented Megan's style well, making for a cohesive album. I was most excited for the song with SZA, titled "Freaky Girls," and it did not disappoint at all. In fact, it turned out to be my favorite song from the record and probably one of my favorites from her entire discography.
   Overall, I think if listeners were fans of Megan's previous music, they will enjoy this new release, as it generally sticks to her traditional sound and lyrical meaning. For me, while a couple songs missed the mark, I definitely added a few of the best to my playlists. I am looking forward to seeing what she does in the future, as her career is relatively new to the mainstream scene, and she is still trying new things to figure out where she thrives.
   After this year, fans can look forward to hearing some "Good News" from Megan Thee Stallion without the fear of being disappointed.

About the Contributor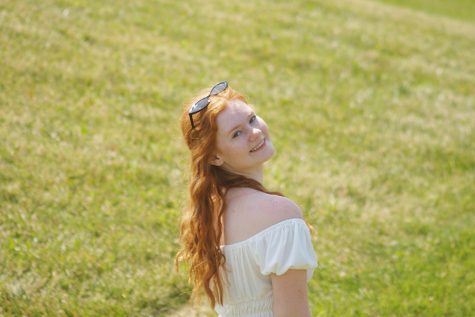 Taylor Anderson, Team Leader
Hi, I'm Taylor Anderson! I am a team leader this year and this is my third and final year in pub. I am so excited to get to know my team and help them...